Main content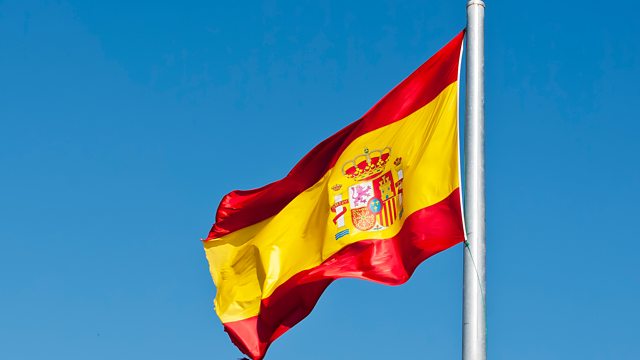 From the Spains to Latinx, including Iain Sinclair's Peruvian Journey
Iain Sinclair tracks his family history to Peru. Iwona Blazwick on revolutionary art in Brazil. Jason Webster has a new history of Spain. Nuyorican Ed Morales on Latinx identity.
Nuyorican Ed Morales tracks Latinx identity in the USA. Novelist Iain Sinclair has travelled to Peru in search of family history. Iwona Blazwick looks at the art of Anna Maria Maolino. Crime writer Jason Webster has a new history of Spain. Rana Mitter presents.
Iain Sinclair's new writing on his trip to Peru, following in the footsteps of his great grandfather Arthur, is published in the London Review of Books. He has also blogged travel notes about it at his own website.
Violencia: A New History of Spain: Past Present and the Future of the West by Jason Webster is out this week. On the BBC Radio 3 website is a whole series of programmes broadcast on Sunday September 29th exploring Al-Andalus 800 years of music and culture.
Anna Maria Maolino: Making Love Revolutionary is on show at the Whitechapel Gallery in London until Jan 12th 2020.
Iain Sinclair publishes writing about his Peruvian travels in the London Review of Books and a film is forthcoming.
Latinx: The New Force in American Politics and Culture by Ed Morales is out now. Ed Morales is one of the 6 shortlisted authors for the 2019 Nayef Al-Rodhan Prize of £25,000, awarded annually for a non-fiction book that promotes global cultural understanding. Find our playlist on the Free Thinking website and hear the 2018 winner Kapka Kassabova and find this year's other shortlisted authors: https://bbc.in/2mFDFx4
The Lies That Bind: Rethinking Identity by Kwame Anthony Appiah
How the World Thinks: A Global History of Philosophy by Julian Baggini
A Fistful of Shells: West Africa from the Rise of the Slave Trade to the Age of Revolution by Toby Green
Maoism: A Global History by Julia Lovell
Remnants of Partition: 21 Objects from a Continent Divided by Aanchal Malhotra
The winner is announced October 20th 2019.
Producer: Alex Mansfield
Last on
Rana Mitter talks to Jason Webster, Ed Morales, Iain Sinclair and Iwona Blazwick.
Broadcast