Main content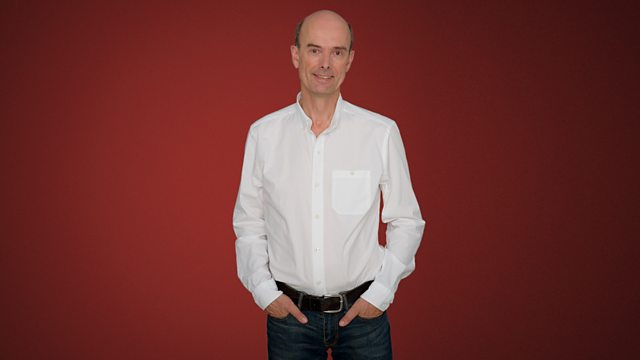 Al-Andalus
Martin Handley presents Radio 3's breakfast show including music connected with Al-Andalus and a Sounds of the Earth slow radio soundscape from Granada. Email 3breakfast@bbc.co.uk
Martin Handley presents Radio 3's classical breakfast show, which today features music of Al-Andalus, an historical region and period in medieval Islamic Spain and Portugal. The programme also includes a Sounds of the Earth slow radio soundscape.
Contact the studio by emailing 3breakfast@bbc.co.uk.
On Sunday 29 September 2019, Radio 3 celebrates Al-Andalus: an historical area and period of Islamic Spain and Portugal, spanning 800 years of music, culture and history that still resonates throughout the region today. Throughout the day, we'll hear music and poetry from the period itself, alongside classical and contemporary music that traces its roots back to Al-Andalus, including Fado, Flamenco and Fandango.
From 12-3pm, Hannah French presents a live programme with guests including musicologist Jonathan Shannon, historian Hugh Kennedy and Sabiha Al Khemir, a historian of Islamic art. The Early Music Show is presented by the founder of Joglaresa - Belinda Sykes, and there will be contributions from food writer Claudia Roden and linguist Dr Alice Corr plus performers Amina Alaoui and the Moroccan-based Orchestre Arabo-Andaloui de Fez.
Later on, The Listening Service seeks out the essence of Spain in music of later centuries and asks how we can recognise a "Spanish" sound in the music of today. And Words and Music comes from the Alhambra in Granada: actors Candela Gomez and Khalid Abdalla perform readings alongside music and recordings from Spain as we journey around the world-famous palace, built in AD 889.
The day closes with Fado music from the Portuguese city of Coimbra (known during the time of Al-Andalus as Al-Madina), followed by highlights from a concert of early Renaissance music from the Granada Festival in June.