Main content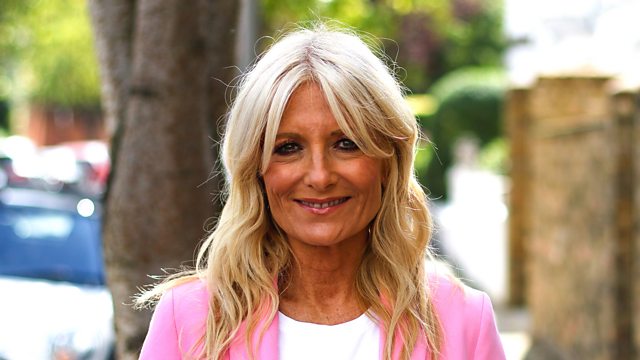 WellChild
Gaby Roslin presents a lifeline appeal on behalf of WellChild – a charity helping to get seriously ill children and young people out of hospital and home to their families.
WellChild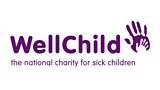 WellChild is the national charity for seriously ill children and their families. More than 100,000 children and young people are living across the UK with serious health needs. Many spend months, even years in hospital simply because there is no support enabling them to leave. Meanwhile those who are at home are constantly challenged by inconsistent and inadequate levels of care and support.
With advances in medicine and medical practice, the number of children and young people living with long term serious health needs is growing. With support from our Patron, HRH The Duke of Sussex, WellChild exists to ensure that these children, young people and their families are not forgotten.
Our national network of specialist children's nurses are working across the UK to give families the practical and emotional support needed to get home from hospital quicker. With their help and through resources such as our Better At Home Training Spaces, we are giving families the skills and confidence to care for their children safely at home.
For families at home, our volunteer teams are transforming bedrooms and gardens into safe, accessible and sensory spaces, whilst through the WellChild Family Tree we are connecting families from across the UK for mutual support and friendship.
We are entirely reliant on the voluntary fundraising support of individuals and organisations. That's why we need your help to meet the growing demand and give every child with serious health needs the best chance to thrive – properly supported at home with their families.
Gaby Roslin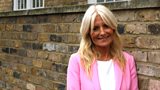 I am delighted to tell you about WellChild - a charity very close to my heart. I have supported the charity for a number of years and host the annual WellChild Awards, which is regularly attended by WellChild Patron, HRH The Duke of Sussex.
Over the years I have met many of the children and families supported by the charity; families who have been thrust into a life they never imagined – a life of relentless, round-the-clock medical routines, hospital admissions and emotional stress. I have seen the impact that WellChild has had on their lives - turning families into expert carers, providing the emotional and practical support they need to thrive as a family.
The number of children living with serious long term health conditions is growing. Sadly, the support isn't always there for them. With your help, WellChild will ensure they are not forgotten.
Ethan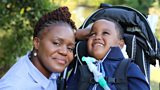 Ethan was born prematurely at 32 weeks. He is fed via a tube and needs a ventilator to help him breathe. Whilst in hospital for over seven months he lost is older sister Simone. His older brother Samuel was not only grieving for his sister, but was worried and uncertain about his brother who was very unwell too.
The family first met WellChild Nurse Alex after Ethan was put onto a ventilator. Alex taught the family how to care for Ethan and did everything she could to make sure they had the skills, the confidence and the equipment they needed to be at home. Since coming home Ethan has made good progress and with Alex's help, the family has managed to stay out of hospital.
Ethan's mother Kasandra says, "Alex has held our hands and walked the journey with us from hospital to home and continues to support us. We never thought it would be possible to live with Ethan at home again."
Lanna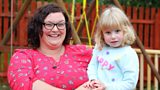 Four-year-old Lanna has an undiagnosed neurological condition which causes low muscle tone throughout her body. This makes walking or standing for long periods very tiring. She has learning difficulties and uses Makaton to communicate. She is tube fed, as she is unable to swallow. She chokes regularly which can be very worrying as she tries to put everything into her mouth.
Lanna has no sense of danger so requires close supervision both at home and out in the community. Lanna loves playing outside and needed a garden that was suitable for her needs
WellChild's team of volunteers spent two days transforming the garden into a safe, fun and accessible space for Lanna and her family. The new garden will drastically improve Lanna's quality of life at home and help her to develop and maintain her mobility.
Noah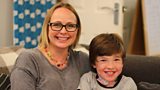 Noah was born with a condition so rare that it was thought at the time he was the only baby in the UK to have been diagnosed with it.
He spent the first eleven months of his life in hospital where it was decided that he would need a tracheostomy and ventilator to help him to breathe. This is when his Mum and Dad met WellChild Nurse, Elaine.
Elaine supported them in arranging all the necessary measures to bring Noah home. She trained them in all aspects of his care, including in using the ventilator. 
Noah has now been home for over seven years. He is a loving, happy boy who now attends mainstream school. He loves street dance and takes an active part in school activities where ever possible.
He still needs his ventilator and round-the-clock care, but thanks to support and training from WellChild, his parents have become expert carers and fierce advocates for the needs of families across the UK.
Credits
| Role | Contributor |
| --- | --- |
| Presenter | Gaby Roslin |
| Series Producer | Hardeep Giani |
| Executive Producer | Michael Armit |
| Director | James Galbraith |