Main content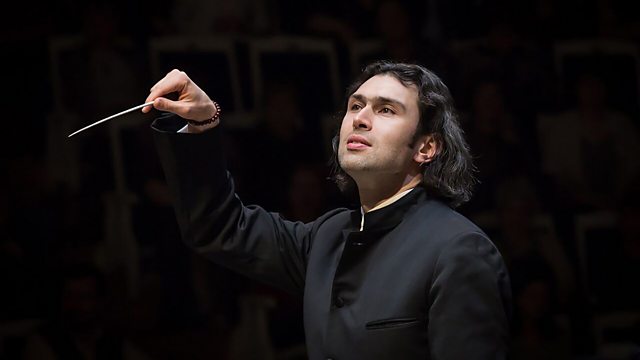 Jurowski's Tchaikovsky
Vladimir Jurowski conducts Tchaikovsky's 'Pathetique' Symphony and Knussen's Scriabin settings for chamber orchestra, with Julia Fischer as soloist in Britten's Violin Concerto.
In the first concert of its 2019/20 season, the London Philharmonic Orchestra and its principal conductor Vladimir Jurowski present a programme of Russian and English music, beginning with an English-Russian hybrid: music by the late Oliver Knussen, inspired by Scriabin. Julia Fischer joins the orchestra for one of Britten's most powerful orchestral works, his Violin Concerto, written in 1938-9 shortly after the composer had been deeply affected by both the premiere of Berg's Violin Concerto and the outbreak of the Spanish Civil War. The second half comprises Tchaikovsky's blazing, autobiographical final symphony, which represents the epitome of Russian romantic music with its sense of raw drama and heart-on-sleeve passion. Premiered by the composer just nine days before his death, it remains one of the most uncompromising emotional experiences in the entire symphonic canon.
Presented live from the Royal Festival Hall, Southbank Centre by Martin Handley
Knussen: Scriabin settings for chamber orchestra
Britten: Violin Concerto
Interval
Tchaikovsky: Symphony No 6 'Pathétique'
Julia Fischer (violin)
London Philharmonic Orchestra
Vladimir Jurowski (conductor)
Photo: ©Vera Zhuravleva
Featured in...
We broadcast more live and specially-recorded concerts and opera than any other station.