Main content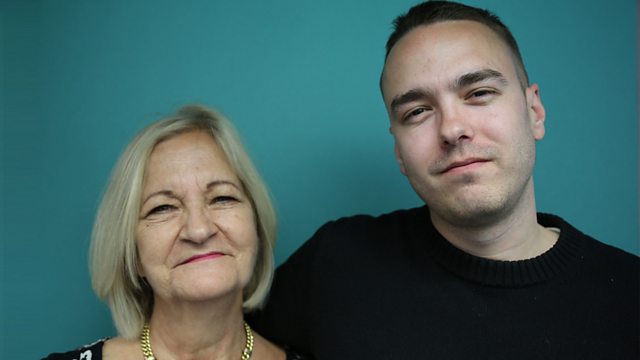 Sally Challen, with her son David: her first radio interview
We hear from Sally Challen in her first radio interview; Radio 4's Four Seasons Poetry Day: Autumn Equinox; and new series: Music and Dementia.
After years of being controlled and humiliated by him in 2011 Sally Challen was jailed for 22 years for the murder of her husband, Richard. The sentence was reduced to 18 years but in June of this year she walked out of the Old Bailey a free woman. The introduction of coercive control as a crime meant her sentence was reduced to manslaughter. In her first radio interview Sally joins Jane Garvey to reflect on her marriage, her sentence and how it feels to be a 'free woman' and a new grandma.
As part of Radio 4, Four Seasons Poetry Day the award-winning poet Fiona Benson reads from her collection to mark the autumn equinox .
BBC Music Day is on Thursday – an annual celebration across the BBC of the power of music to change lives. On Woman's Hour we'll be hearing from women about the importance of music in their dementia care. Today - Teresa Davies. She's from Mold in North Wales and is creating a digital book about her life so future carers can find out what particular pieces of music mean to her.
Presenter: Jane Garvey
Producer: Kirsty Starkey
Interviewed Guest: Sally Challen
Interviewed Guest: Fiona Benson
Reporter: Henrietta Harrison
Clips