Main content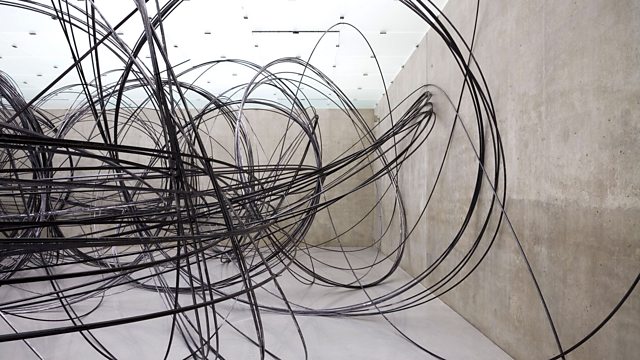 Antony Gormley: challenging conventions
Antony Gormley, Laura Wade, Charles Hazlewood and Daniel Rachel discuss breaking boundaries in the arts with Tom Sutcliffe.
Antony Gormley talks to Tom Sutcliffe about his forthcoming major show at the Royal Academy. The sculptor returns to his enduring interest in the inner dark space of the body and the body's relation to its surroundings. As well as the famous casts of this own figure, seawater and clay fill one gallery, evoking the depths from which life emerged.
The award-winning playwright Laura Wade discusses her revolutionary adaptation of Jane Austen. Her new play, The Watsons, is based on Austen's unfinished novel, and shows what happens when characters threaten to break free from the original work and take control of the drama.
The conductor Charles Hazlewood celebrates the rebellious side of classical music – minimalism. Minimalists in the 20th century, like Steve Reich and Terry Riley, flouted conventions and sought to redraw musical boundaries. But the music was also a direct response to the political and social fervour of the 1960s and 70s.
One of the most creative and hedonistic periods of British culture was the nineties: the era of Cool Britannia, born in Thatcher's Britain and flaunted by Tony Blair. The writer Daniel Rachel looks back at how art, comedy, fashion, film, football and music came together in a flowering of national self-confidence, and what broke it apart.
Producers: Katy Hickman and Hannah Sander
Last on
Antony Gormley
Antony Gormley is widely acclaimed for his sculptures, installations and public artworks that investigate the relationship of the human body to space.  His work has been exhibited throughout the UK and internationally.
Antony Gormley is on at the Royal Academy of Arts in London until 3rd December.
Laura Wade
Laura Wade is an award-winning playwright and screenwriter.  Her credits include Home I'm Darling, Tipping the Velvet and Posh.
The Watsons, a play adapted from the unfinished novel by Jane Austen, is on at the Menier Chocolate Factory until 16th November.
Charles Hazlewood
Charles Hazlewood is an international conductor. He has conducted some of the greatest classical repertoire with some of the best orchestras in the world and is a significant presence on British television and radio.
Minimalism Changed My Life: Tones, Drones and Arpeggios is at the Southbank Centre on 28th September and Manchester's Bridgewater Hall on 2nd October.
Daniel Rachel
Daniel Rachel is a former musician and award-winning author whose previous works include Isle of Noises and Walls Come Tumbling Down.
Don't Look Back in Anger: The Rise and Fall of Cool Britannia, told by those who were there is published by Trapeze.
Broadcasts