Main content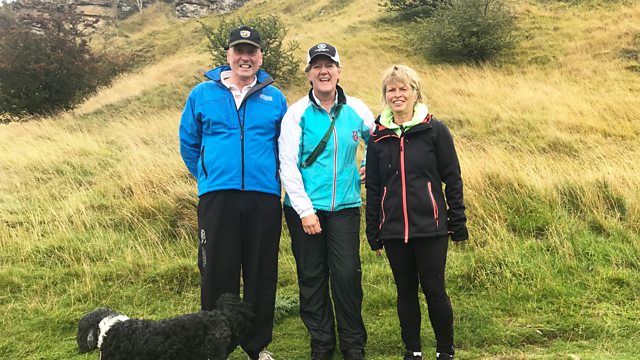 The Highest Hill in the Cotswolds
Clare Balding heads to the highest point in the Cotswolds, the top of Cleeve Hill near Cheltenham.
Clare is climbing Cleeve Hill near Cheltenham in today's Ramblings. At 330 metres above sea level it's the highest point in Gloucestershire, and of the Cotswold Hills. With her are Chas and Sue Howes who live at the foot of the hill, and have a strong connection to it. Until 2012 Chas was the Finance Director of a major international clothing company. When he left he spiralled into a severe depression, something he now realises he had suffered from for many years. He says the business world is still a place where it's very difficult to discuss mental health issues.
Cleeve Hill and Common have been something of a lifeline for Chas: alongside medication, walking and running on the hill have improved his physical and mental health. He is now a trustee of its conservation body which raises money to protect and improve the hill and its surrounding land.
Details of organisations offering information and support are available at bbc.co.uk/actionline
Please scroll down to 'related links' for more information on the support available. Also for more information about Cleeve Hill.
Location Producer: Tom Bonnett
(Producer: Karen Gregor)
Last on
Broadcasts