Main content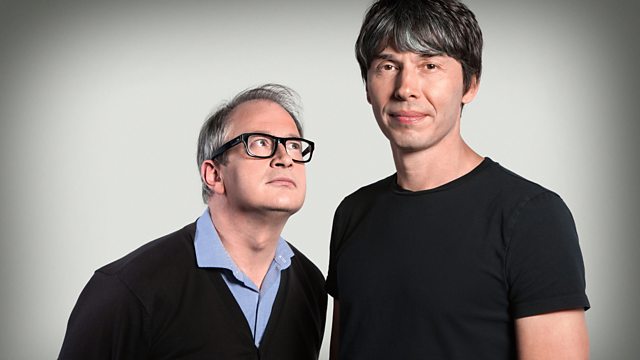 Clever Creatures
Brian Cox and Robin Ince are joined by Danny Wallace, Prof Tim Birkhead and Helen Scales to discuss cunning creatures from clever crows to devious squid and intelligent octopuses.
Those Clever Creatures
Brian Cox and Robin Ince are joined on stage by comedian and author Danny Wallace, ornithologist Professor Tim Birkhead and marine biologist Helen Scales to look at animal intelligence. We have all heard about clever chimps that can count, and about how we can compare the intelligence of humans and the great apes - but have we underestimated many of the other animal species? It would seem so, with remarkable examples of cunning, smart behaviour from animals as diverse as birds, octopuses and even fish. So how do you test a guppies IQ and can a crow really outsmart a gorilla, or even a human...prepare to be amazed.
Producer Alexandra Feachem
Last on

Broadcasts