Main content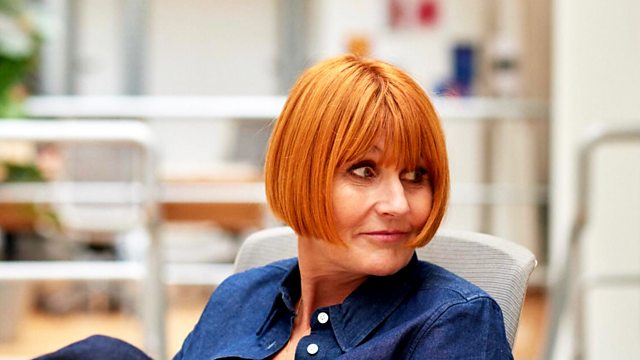 Li Edelkoort, Miss Jason in London, RIBA's new Neave Brown Housing Award
Distinguished trends forecaster Lidewij Edelkoort on the death of fashion, Miss Jason in London, and a discussion on whether architectural flair can be brought to social housing?
When the distinguished trends forecaster Lidewij Edelkoort provides her vision of the future in her General Trends Books, her pronouncements are eagerly awaited by those working in the worlds of fashion and design. She talks to Mary about the reasons behind the one forecast she's made that the fashion world hasn't wanted to hear - Fashion is dead. However it's not all bad news as she shares her thoughts about the trends she thinks will be influencing what we'll be wearing in the very near future.
This week Mary Portas: On Style's fashion correspondent, Miss Jason, is in London talking to those he encounters in Covent Garden about the item of clothing that's had the longest residency in their wardrobe.
As housing hits the headlines this week with a new report released by the National Housing Federation revealing that one in eight people are living in unaffordable and unsuitable housing, Mary turns her attention to a new architecture prize for housing - the Neave Brown Award, which has been established by the Royal Institute of British Architects. Mary is joined by RIBA's immediate past president, Ben Derbyshire, and the architecture and design journalist and editor, Jessica Mairs, to discuss whether it's possible to bring architectural flair to social housing.
Presenter: Mary Portas
Producer: Ekene Akalawu
Last on
RIBA Neave Brown Award for Housing
Broadcasts