Main content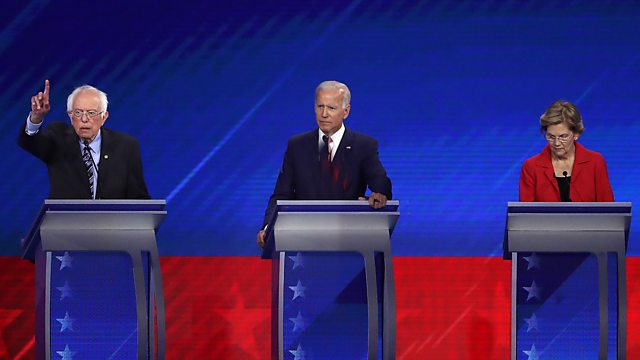 Dementia, inflation and shark deaths
Health risks for presidential hopefuls, falling CPI inflation rate, do humans kill 11,417 sharks an hour and do tradespeople earn more than graduate jobs?
'Candidates who want to raise concerns about Biden's (or Sanders's) age should... actually talk about their age, and not try to bring it up coyly though euphemism or inference' wrote Nate Silver, the king of American stats, last week. So we are actually going to talk about the age of some of the frontrunners in the Democrat nomination race, Donald Trump himself and the health risks they face.
Sharks kill 12 humans a year but humans kill 11,417 sharks an hour. That's the statistic used in a Facebook meme that's doing the rounds. Is it true? Boris Worm, Professor of Marine Conservation and Biology at Dalhousie University reveals all.
Loyal listener Del emailed us to say that he'd read a blog published by Tradesman Saver that claimed that 'New research reveals tradesmen earn thousands more than university graduates'. An interesting claim. Things aren't quite as simple as they seem though….
The sale of computer games has become an increasingly important part of the UK's economy – to such an extent that they were cited as a reason the CPI inflation rate fell in August. But as we discover, their sales are quite tricky to measure. We speak to Anna Isaacs of the Wall Street Journal.
Presenter: Tim Harford
Producer: Charlotte McDonald