Main content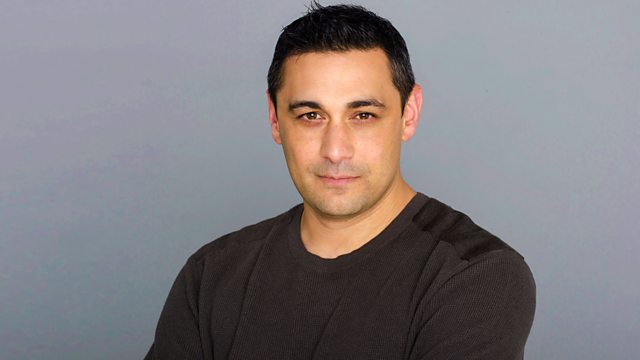 MOSAiC Arctic super-expedition, Likely extinction of the Bahama nuthatch, Tim Smedley's book on air pollution
MOSAiC Arctic super-expedition, likely extinction of the Bahama nuthatch, and Tim Smedley's book on air pollution.
On Friday, 20 September, a powerful icebreaker called The Polarstern will set sail from Tromsø, Norway, with the aim of getting stuck into the polar ice. The plan is for the ship to spend the next year drifting past the North Pole, and this should enable scientists to collect unprecedented data on the Arctic. The Polarstern is the 'mothership' of a substantial international collaboration called the Multidisciplinary drifting Observatory for the Study of Arctic Climate (or project MOSAiC). Scientists from over seventy research institutions across 19 different countries are involved, and a total of six hundred experts will be aboard throughout the expedition. They plan to construct a 'research city' around the vessel with different neighbourhoods, each focused on a particular scientific area including: ecosystem, bio-geo-chemistry, ocean, atmosphere and sea ice. Adam spoke to UCL's Professor Julienne Stroeve, who will be aboard The Polarstern for two months during the Arctic winter, looking at the depth and density of snow in order to improve our understanding of the Arctic, and enhance our ability to predict effects of global climate change.
The residents of the Bahamas are still struggling to come to terms with the devastation of Hurricane Dorian (which hit 2 weeks ago) and also with the additional impact of Tropical Storm Humberto which reached the islands on Friday night, bringing more heavy rain and more strong winds. But the human population is resilient and they will eventually rebuild and resume their lives on the Caribbean islands. But for the Bahama nuthatch, it's thought that Dorian was the final straw. The endemic bird, is (or was) one of the rarest birds in the western hemisphere, in fact it was already thought extinct (after the damage wrought by Hurricane Mathew in June 2016) until last year when Professor Diana Bell and her team of conservationists from the University of East Anglia rediscovered it. But now, after the hurricane it is feared lost forever, and it may not be the only irreversible ecological loss for the Bahamas.
Tim Smedley's book 'Cleaning the Air: The Beginning and End of Air Pollution' is shortlisted for the Royal Society's science book prize. Tim tells the full story of air pollution: what it is, which pollutants are harmful, and where they come from. It's scary stuff, but there is good news that air pollution can be avoided and drastically reduced with sensible measures.
Producer - Fiona Roberts
Podcast
Adam Rutherford goes inside science to explore the research that is transforming our world