Main content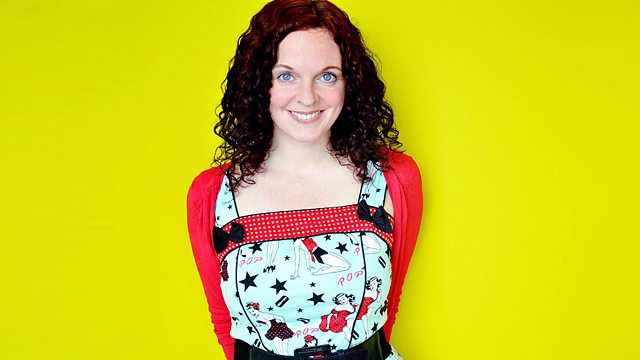 20/09/2019
Cat Harvey hears some tales of Scottish castles & the myths that surround them. Frankie Vaughan goes on a Glasgow Music Tour, and we find out about this year's Clydebuilt Festival
It all kicks off this week with the annual Scotland v England crime writers' football match with The Bloody Cup at stake! The Bloody Scotland Festival event is the brainchild of author, and Scotland side manager, Craig Robertson. Craig is in the studio along with former Gladiator turned True Crime writer Mark Griffin to tell us all about it.
A new exhibition at Glamis Castle has been digging through the archive to find the lesser known stories of the Women of Glamis.
Mountaineer Mac Wright adopted elderly spaniel Genghis after his owner died a few years ago. Since then the pair have become hiking partners and are close to bagging all 282 of Scotland's Munros!
Glasgow is well-known for is its live music scene and launching some of the biggest names in music! Reporter Frankie Vaughan went on The Glasgow City Music Tour to find out more….
Curl up with some tales of Scottish castles and the myths and monsters that surround them as we are joined by author Theresa Breslin and illustrator Kate Leiper of 'Scottish Castle Legends'.
As the weather gets a little colder and the leaves start to change, we find out from Nick Drainey the best places to have a wonderful walk this weekend.
We find out about all the great technological advances from the Medieval times as we visit Medieval Mechanics in Dundee.
"Glasgow made the Clyde, and the Clyde made Glasgow" – The Clydebuilt Festival returns for its third year and you can expect chances to get on the water and to try your own hand at traditional skills!
And Nicola Singleton shares her idea of a perfect weekend.
Last on
Music Played
Lulu

Shout

The Greatest Hits Of 1964.
Premier.
8.

Hozier

Take Me To Church

Take Me To Church.
Island.

Ed Sheeran

Beautiful People (feat. Khalid)

No.6 Collaborations Project.
Atlantic.

Orange Juice

Rip It Up

Acoustic 80s.
UNIVERSAL MUSIC TV.
13.

Pixies

Here Comes Your Man

Crash! Indie Anthems 1982 - 2004.
BMG / Telstar.
6.

Carrie Underwood

Something in the Water

Gary Numan

Cars

Greatest Hits Of The 70's (Various).
Disky.

Stevie Wonder

Superstition

Motown Chartbusters Volume 8 (Various Artists).
Spectrum Music.
Broadcasts