Main content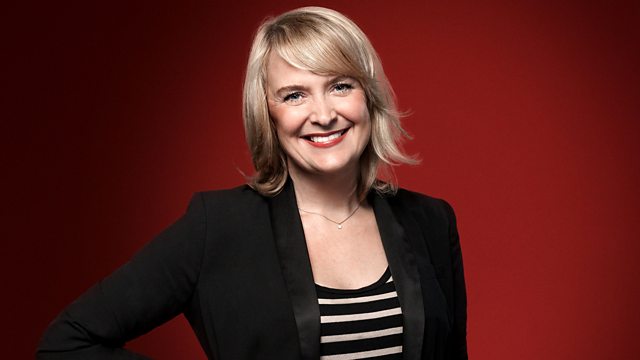 Haydn, Beethoven and Klein from Schwetzingen
Sarah Walker presents highlights from the 2019 Schwetzingen Festival. Haydn, Beethoven and Klein performed by the Jerusalem Quartet, Piotr Anderszewski and the Marvin Trio.
Sarah Walker presents some of the best concerts from this year's Schwetzingen Festival, in this our second week of performances this summer from the Festival.
As well as attracting some of the finest Chamber Players, the festival also promotes younger, less experienced musicians, so, today, as well as hearing the Jerusalem Quartet and Piotr Anderszewski, there's a chance to hear the Marvin Trio.
The world acclaimed Jerusalem Quartet have come a long way since their participation on the BBC New generation Scheme and have gained an international reputation that puts them alongside the very best. Today they are playing one of Haydn's last completed group of string quartets, dedicated to Count Erdődy at a time when Haydn was working on his oratorio The Creation and enjoying a public career.
Beethoven's penultimate piano sonata, like the Haydn quartet, forms part of a 'group' of works that Beethoven struggled through ill health to complete, with one commentator suggesting that the energetic fugue in the last movement is some sort of return to health.
No such luck for Gideon Klein, whose Trio was his last completed work. He died in a Nazi labour camp after being interned initially in the notorious Terezin camp along with Pavel Haas and Hans Krasa.
The Marvin Trio comprise Marina Grauman, violin, Marius Urba, cello and Vita Kan, piano, and are currently studying with the Artemis Quartet. They won the ARD competition in 2017 and the Melbourne International Chamber Music Competition in 2018.
.
Haydn
String Quartet No. 75 in G major, Op 76, No 1
Jerusalem Quartet
Beethoven
Piano Sonata No 31 In A flat major, Op 110
Piotr Anderszewski
Gideon Klein
String Trio
Marvin Trio
Featured in...
We broadcast more live and specially-recorded concerts and opera than any other station.