Main content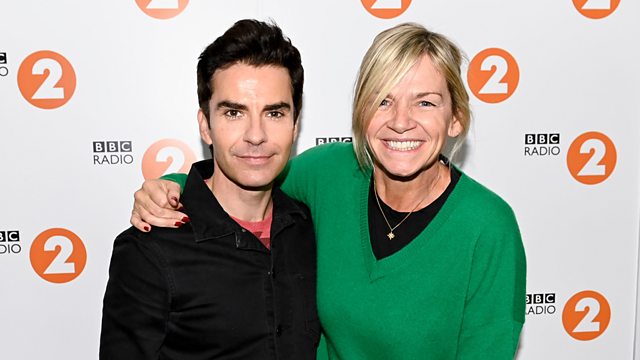 Kelly Jones
Kelly Jones gives us a play of Stereophonics' latest single Bust This Town from their upcoming eleventh album, Kind. Plus Zoe quizzes the QI Elves in The Why Workshop.
Wake up and embrace the day with Zoe Ball! Stereophonics front man Kelly Jones brings us the band's brand new single Bust This Town from their upcoming eleventh album, Kind.
It's The Why Workshop as Zoe quizzes the QI Elves with more wonders and ponders, including your questions. This week Anna Elf and Andy Elf find out what spiders eat? Why do humans have an overbite and where does money comes from?
Plus there's a very special Show and Tell from Rod Stewart who shares a new version of his classic hit Sailing from his new album You're In My Heart: Rod Stewart with the Royal Philharmonic Orchestra.
Along with Tina Daheley on news, Richie Anderson on travel and Mike Williams on sport, Zoe and the team have the best start to your morning. With celeb guests, quizzes, headlines, tunes chosen by listeners and more music that you can shake a glitterball at!
There's also weather with Matt Taylor who's in Regents Park for a new Royal Academy of Music and Royal Parks collaboration, wheelchair sprinter Kare Adenegan previews the World Para Athletics Championships in Dubai and a Pause For Thought from writer and broadcaster Sarah Joseph as Zoe entertains the nation with fun for the family!
Pause For Thought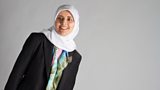 From Sarah Joseph, Editor of a Muslim lifestyle magazine: 
I had the good fortune to be in Japan earlier this year. I travelled with my youngest daughter. I took her to the old capital, Kyoto, where we climbed the steps up the sacred Mount Inari through thousands of bright orange archways. I cycled 14km around Lake Yamanakako, with Mount Fuji as a backdrop. This was no easy task – as I can't ride a bike, and the bruises lasted a month. But I didn't want my daughter to miss out, so I braved my fears (and lack of any cycling skill!) I also took her to Hiroshima, the first city ever to be targeted by a nuclear weapon, and we rang the peace bell at Peace Memorial Park. It was a poignant moment for me. 
The first time I went to Hiroshima I was 16. I'd rung the bell then too. At 16 I was full of hope, and optimism that I could change the world, that I could help establish peace and goodness. I had energy too! Now, at 48, the experience was different. I hadn't changed the world in the 32 intervening years. Had I even made it a better place? Sometimes my brain can take me to some pretty dark places. Where I can't fix the pain and suffering of those close to me. Where I can't be the person others need. Where the sheer state of the world alone leaves me feeling pretty darn low. But I do somehow manage to find the means to carry on working – even with "worn out tools" as Kipling described them. 
I take solace from a saying of the Prophet Muhammad, when he talks about the end of the world taking place. I guess there is nothing more drastic or final – it's LITERALLY the end of the world! Yet his advice is powerful: "if you hear the trumpet sound (for the end of the world), and you are planting a tree, finish planting it." Even if the worst thing is happening, I should still carry on with whatever small good I'm trying to achieve. What feels worthless and futile has value. I believe even if things feel like they're ending, do good for the future. So, for me, there is no giving up. Instead, there is striving to do good deeds, and the belief that nothing is lost with God.