Main content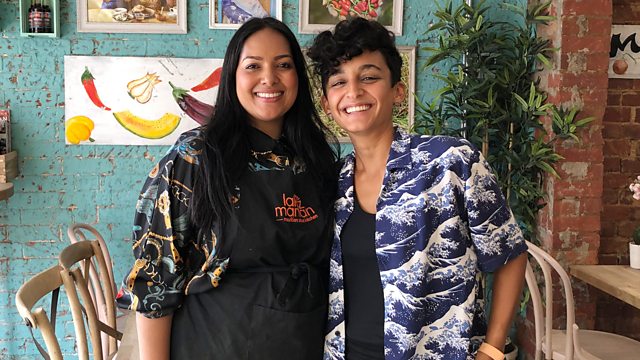 Island to Island: The journey of Mauritian cuisine
As Mauritius marks more than half a century of independence from Britain, Leyla Kazim considers how the diverse dishes of her motherland are starting to make a mark in the UK.
Mauritius recently celebrated its 50th anniversary of independence from the UK – and since that day in the 1960s, tens of thousands of islanders have made the UK their home; bringing with them a unique, diversely influenced cuisine that seems to enthral eaters from the first bite.
For those with Mauritian heritage, food - and the very act of coming together to eat with friends and family - is an almost sacred part of life; a tradition packed with love, laughter and lip-smacking dishes.
So why hasn't Mauritian food made more of an impact on the UK food scene, over the decades? And is that now starting to change?
Food and travel writer Leyla Kazim sets out on a journey to explore her own Mauritian heritage and the island's growing culinary influence within the UK, learning more about a cuisine that has diversity and family – particularly matriarchs – at its very heart.
Leyla meets with pioneering cooks Selina Periampillai and Shelina Permalloo, two women who learned classic recipes handed down over the generations, who are proving that the second generation of Mauritians in the UK are determined to earn their cuisine the recognition it deserves...
She also learns more about the diverse history of the Indian Ocean island and its multicultural influences - and hears the moving tale of Clancy Phillippe, a Mauritian living in Australia who was inspired by his wife to introduce traditional Mauritian fare to the world.
Presented by Leyla Kazim and produced in Bristol by Lucy Taylor.
Last on
Broadcasts