Main content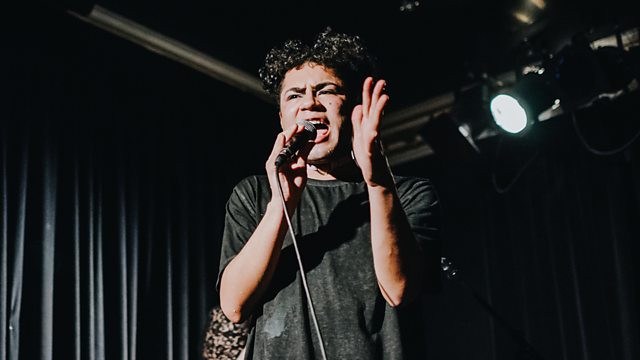 Going to the Gay Bar
As LGBTQ+ venues close and homophobic and transphobic hate crimes sharply increase, performance artist and writer Travis Alabanza asks if we need these venues now more than ever.
LGBTQ+ venues are closing across the UK.
Research from the UCL Urban Laboratory indicates that, since 2006, the number of venues in London has fallen from 125 to 53 - with some still at risk of closure. Conversely, there's been a 144% increase in hate crimes against LGBTQ+ people, with one in five experiencing a hate crime this year.
Performance artist and writer Travis Alabanza asks if the venues have served the purpose they were originally built for or if now, more than ever, LGBTQ+ people need these spaces. Speaking to Professor Ben Campkin from UCL, Travis finds out why individual venues are closing and the impact of their loss.
Travis hears personal accounts of how these venues shapes individuals, and visits one of London's oldest LGBTQ+ venues, The Black Cap, which closed in 2015. Campaigners have since held weekly vigils there, but developers want to turn the upper part into luxury apartments and say a new pub will have an "LGBT flavour". Travis also visits a venue being threatened with closure, The Eden Bar in Birmingham, as well as other LGBTQ+ spaces beyond nightlife; Gay's The Word bookshop, and The Outside Project.
Human rights campaigner Peter Tatchell explains the impact of these venues in the 70s and 80s compared to today, and London's Night Czar Amy Lamé discusses how London is working to protect venues.
Finally, Travis speaks with Phyll Opoku- Gyimah, the co-founder of UK Black Pride, to consider whether these venues truly serve the entirety of the LGBTQ+ community.
Produced by Anishka Sharma and Sasha Edye-Lindner
Researcher: Eleanor Ross
A Whistledown production for BBC Radio 4
LLGC Oral History clips and First Out Oral History clips courtesy of UCL Urban Laboratory.
Photo credit: Tiu Makkonen
Last on