Main content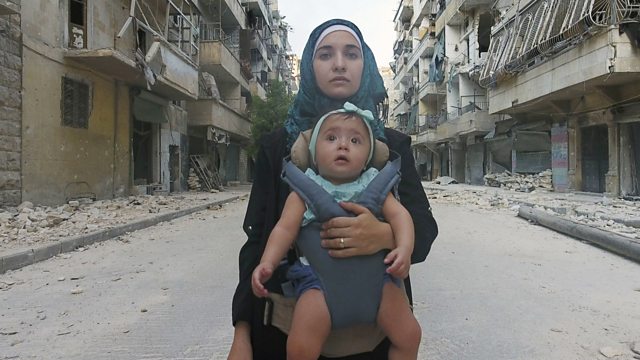 For Sama, Brexit, Women and Science Fiction
Waad al-Kateab on why she documented her life on camera in war-torn Aleppo, Syria. How Brexit is affecting us emotionally. Women reading and writing science fiction.
The journalist Waad Al Kateab documented her life on camera in war torn Aleppo, Syria. She tells us about her documentary and how she fell in love, married and had a baby daughter during the conflict.
We discuss intersectionality in feminist economics with Dr Mary-Ann Stephenson the Director of the UK Women's Budget Group, Dr Zubaida Haque from the Runnymede Trust and Angela Matthews head of policy at the Business Disability Forum.
Adina Claire Acting Co-Chief Executive of Women's Aid gives her reaction to the cricketer Geoffrey Boycott being knighted despite being convicted by a French court in 1998 for punching his partner.
In 1962 Claire Weekes an Australian GP published a book Self Help for Your Nerves in which she said she could cure panic, depression, sorrow, agoraphobia and anxiety. We discuss how her cures would be received today with Judith Hoare the author of 'The Woman Who Cracked the Anxiety Code'.
Marina Litvinenko and the actress who plays her MyAnna Buring, discuss the play A Very Expensive Poison. It follows the story of Alexander Litvinenko, Marina's husband, who died in 2006 after being poisoned with polonium 210 in London.
Listeners give their reaction to how Brexit is affecting relationships with family and close friends with Amber, Ellie, Henry and Gabrielle Rifkind a conflict resolution specialist and psychotherapist.
As Margaret Attwood's sequel to the Handmaid's Tale – The Testaments is published, we discuss science fiction readers and writers with authors Mary Robinette Kowal and Temi Oh.
Presented by Jenni Murray
Produced by Rabeka Nurmahomed
Edited by Jane Thurlow