Main content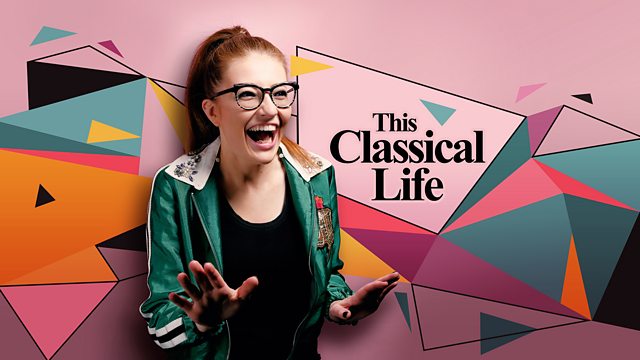 Jess Gillam with... Jessie Grimes
Jess Gillam and clarinettist Jessie Grimes swap Mozart and Mussorgsky, polished pop from The Beatles and Vulfpeck and get sentimental over Satie and Schubert.
Jess and clarinettist Jessie Grimes swap the music they love, including the Mozart Clarinet Concerto that first sparked Jessie's interest in the clarinet, a Beatles classic with an indefinable opening chord, polished pop by Vulfpeck and Schubert's emotional Shepherd on the Rock.
This Classical Life is also available as a podcast on BBC Sounds.
And here's what we played today...
Mozart - Clarinet Concerto KV 622 i. Allegro
Hard Days Night – Beatles
Franz Schubert - Der Hirt auf dem Felsen for voice, clarinet and piano (D.965)
John Harle – A Painted Life: IV. Painted Life
Richard Strauss - Eine Alpensinfonie (Op.64) VI. Auf dem Gipfel
Jess: Satie - Je Te veux
Vulfpeck - Animal Spirits
Mussorgsky - The Great Gate of Kiev from Pictures at an Exhibition
Featured in...
We broadcast more live and specially-recorded concerts and opera than any other station.
Why are more young people listening to classical music?
Six mind-expanding music podcasts to download in 2019
Podcast
Jess Gillam is joined by a musical guest to swap tracks and share the music they love.