Main content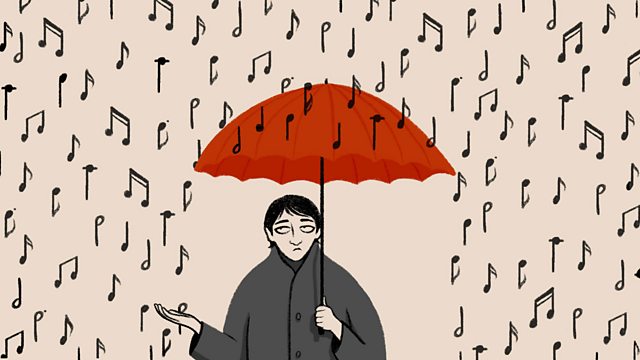 Everybody Likes Music, Don't They?
How can a song mean terror for one person and boredom for another? Stories about complicated relationships with music, and reflections from Gareth Malone and Sophie Scott.
Some people seem completely impervious to music. To them it means nothing at all. Some suffer when faced with live performance; others fail to connect with music as social glue. And then there are those who don't 'get' what music implies or the emotions it's designed to provoke. Music can be used to sway political views. It can also be part of torture, leaving indelible effects on the human brain.
'Everybody likes music don't they?' reveals the thoughts and insights of people who find their relationship with music to be a complicated one.
Voices and sounds reveal previously untold stories, while choral trainer Gareth Malone and professor of cognitive neuroscience Sophie Scott muse on the many ways that the human brain interprets music. Is there any way of knowing that what you hear is what I hear? How can a song mean terror for one person and boredom for another?
With Gareth Malone, Professor Sophie Scott, James Tysome (Emmeline Centre for hearing implants, Addenbrooke's Hospital, Cambridge), Frances Harris, Cherry, Mike Moreton, Sofie, Nav Chana, Margaret Farquharson, Christine Bell, Flora, Sheldon Gilbert, John Lwanda, Anna Papaeti and George Szirtes.
A Tandem Production for BBC Radio 3, first broadcast in September 2019
Presenter: Faith Waddell
Producers: Faith Waddell and Sarah Devonald
Assistant producer: Sofie Vilcins
Sound designer: Riccardo Marcucci
Last on
Broadcasts