Main content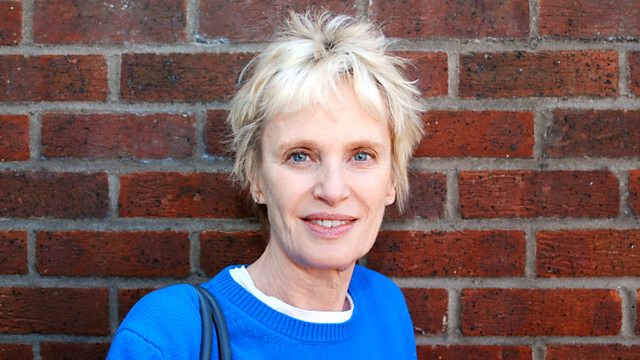 Siri Hustvedt
Michael Berkeley's guest is American writer Siri Hustvedt. With music by Hildegard of Bingen, John Cage and Meredith Monk.
It's hard to sum up the extraordinary reach of Siri Hustvedt's work. On the one hand, there are popular novels such as What I Loved and The Summer Without Men, which became international best-sellers and were translated into thirty languages. But underpinning her six novels there's an impressive body of philosophical exploration – about Freud, neurophysiology, painting. Then there's her own art work: Siri Hustvedt illustrates many of her own books. She has published a volume of poetry, and she's also a lecturer in Psychiatry at Cornell Medical College. She lives in New York with her husband, the writer Paul Auster.
In Private Passions, Siri Hustvedt admits that she enjoys being hard to pin down, because much of her work is about identity and how it shifts across a lifetime. She reflects on her own youth in New York, where she was so poor that she ate by cruising bars during "Happy Hour" and eating the free snacks. She reveals too that she has neurological episodes where she loses consciousness, sees auras, and sometimes visions and voices. She admires the visionary composer Hildegard of Bingen, and also composer Meredith Monk, who is pushing the human voice to the limit in "Scared Song". Other choices include Mozart's Don Giovanni, John Cage's Sonata V, Webern's Six Pieces for Orchestra, and Berlioz's Les Nuits d'Ete.
Produced by Elizabeth Burke
A Loftus production for BBC Radio 3