Main content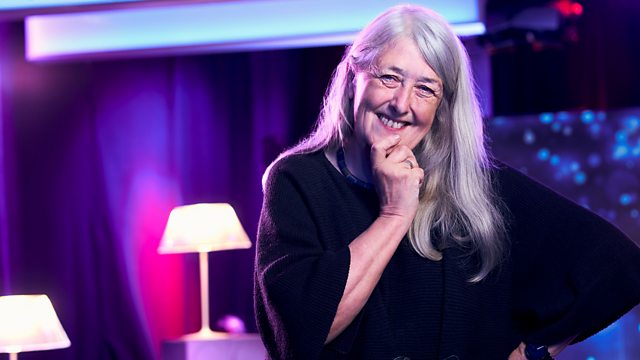 Episode 2
Mary Beard and her panel - Shahidha Bari, Scarlett Curtis and Ella Whelan - discuss how writers and artists are responding to anxiety in contemporary culture.
Mary Beard hosts the topical, cultural discussion programme. As a musical version of Matt Haig's bestselling book Reasons to Stay Alive opens at Sheffield's Crucible Theatre, and as an exhibition of art exploring anxiety in contemporary culture opens at the Science Gallery at Kings College London, Mary and her panel - Shahidha Bari, Scarlett Curtis and Ella Whelan - examine how artists and writers are currently engaging with this very topical issue.
Are we more anxious than ever before or is it just that we are more sensitive to issues around mental health? The present generation have been criticised by some for spending too much time analysing their feelings, but this episode investigates how feelings of anxiety have always had a significant impact in the arts. And can anxiety sometimes be useful? While anxiety often comes with negative connotations, it has also been the driving force behind groundbreaking works of art and a source of creative inspiration.
And with Brexit on the horizon and concerns about the environment in the headlines, Mary and her panel discuss if these issues are responsible for a rise in collective anxiety.
Mary also visits writer Matt Haig in Sheffield, where rehearsals are underway for the stage adaptation of his novel Reasons to Stay Alive.
Credits
| Role | Contributor |
| --- | --- |
| Presenter | Mary Beard |
| Executive Producer | Tanya Hudson |
| Series Producer | Mark Crossan |