Main content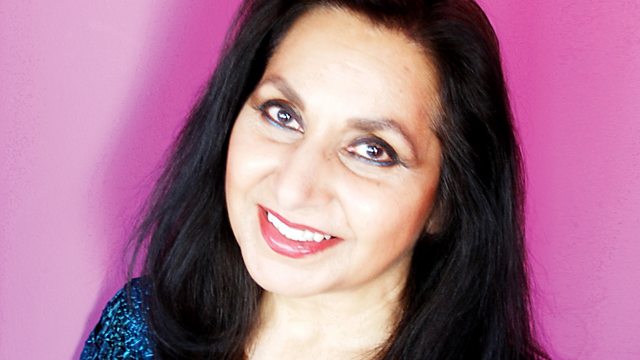 A Sense of Belonging
Museums, mothers and an endangered language provide inspiration in this edition of the globetrotting poetry series. Poet Imtiaz Dharker explores exciting voices around the world.
The globetrotting poetry series. Poet Imtiaz Dhaker explores exciting voices from around the world in their own languages and in translation.
In this episode, she hears poems written in Catalan, Turkish, Kurdish and Livonian – an endangered language from the Baltic coast. As she thinks about the phrase 'a sense of belonging', she discovers how homelands and ties of the heart have inspired these three poets.
Catalan poet Manuel Forcano draws his inspiration from countries of the Middle East and North Africa. Speaking from his home city of Barcelona, he tells Imtiaz about his connection to ancient civilisations and why his poems are often charged with a heady eroticism. He reads poems from his collection Maps of Desire, translated by Anna Crowe.
Bejan Matur writes in both Turkish and Kurdish. She grew up in south east Turkey in a Kurdish Alevi family, and her almost mystical poems engage with the experience of the Kurdish people in Turkey. The English versions are read by the translator, poet Jen Hadfield, who was paired with Bejan Matur by the Poetry Translation Centre. Canan Marasligil produced the literal translations from Turkish to English.
Finally, there's Valts Ernštreits, who writes poems in the Livonian language. It's an ancient Finnic language, once widely spoken in Latvia but now classified as critically endangered by UNESCO. Valts talks to Imtiaz about his proud heritage and being part of possibly the smallest literature group in Europe. The English versions of his poems are read by the translator, Ryan Van Winkle.
Producer: Caroline Hughes
A Whistledown production for BBC Radio 4