Main content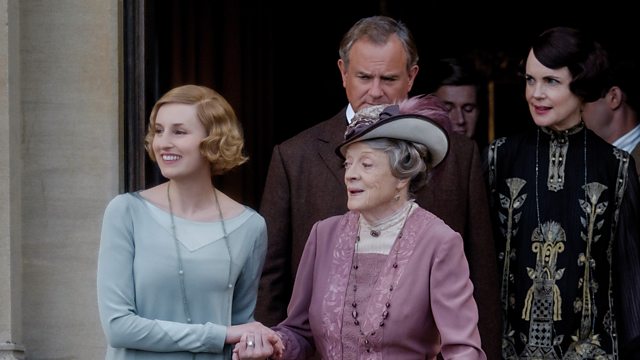 Downton Abbey, Alexei Sayle, National Short Story Award - Jo Lloyd, Istanbul Biennial
What happens when Downton Abbey goes from small to big screen and the king comes to stay? Why all those sub-plots? And the allure of class distinctions Sarah Crompton reviews.
Downton Abbey hits the big screen this week as the Crawleys host the none other than King George V himself in a new film edition of the hit television show. Critic Sarah Crompton considers if it's a success.
Comedian Alexei Sayle discusses the return of his Radio 4 comedy series Alexei Sayle's Imaginary Sandwich Bar, a mixture of stand-up, memoir and philosophy.
The 16th Istanbul Biennial, subtitled this year 'The Seventh Continent', is about to open its doors to the public. Critic Louisa Buck has been visiting the city and reports on some of the 220 artworks by 56 artists and artist collectives, and the importance of the subtitle – a name given by the scientific community to the massive accumulation of waste floating in our oceans.
Jo Lloyd tells Stig Abell about her story, The Invisible, that has reached the National Short Story Award shortlist. It's set in rural Wales in the 18th century where Martha can see a wealthy family living in a mansion nearby. But no one else can.
Presenter: Stig Abell
Producer: Julian May
Downton Abbey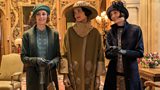 The Downton Abbey film is in UK cinemas from 13 September 2019, Certificate : PG.
Images:
Main image above: From Left: Laura Carmichael as Lady Hexham, Maggie Smith as the Dowager Countess of Grantham, Hugh Bonneville as Lord Grantham, Allan Leech as Tom Branson, and Elizabeth McGovern as Lady Grantham.
Image to the left: From Left: Laura Carmichael as Lady Hexham,  Elizabeth McGovern as Lady Grantham and Michelle Dockery as Lady Mary Talbot.
Images credit: Focus Features
Alexei Sayle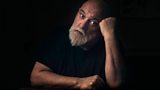 Istanbul Biennial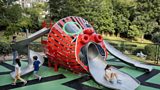 Istanbul Biennial  runs from 14 September to 10 November 2019.
Image: Monster Chetwynd's Gorgon's Head Playground, in Maçka Sanat Parkcommissioned by the Biennial and presented to the city of Istanbul.
Image credit: David Levene
NSSA Jo Lloyd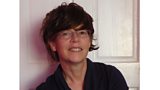 Jo Lloyd's short story The Invisible is one of the 6 shortlisted for the National Short Story Award 2019. It can be heard on BBC Sounds
The other stories are:
The Children by Lucy Caldwell
Ghillie's Mum by Lynda Clark
Silver Fish in the Midnight Sea by Jacqueline Crooks
My Beautiful Millennial by Tamsin Grey
The winner is announced during the NSSA Award Ceremony on 01 October 2019.
Image: Jo Lloyd
Meet the Booker Prize shortlisted authors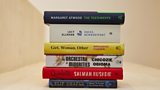 The Booker Prize is one of the biggest literary prizes in the world and Front Row is delighted to announce that we're offering listeners a chance to meet this year's shortlisted authors to ask them about their shortlisted novel.
 So if you're reading, or interested in reading any of the six books – from Margaret Atwood to Salman Rushdie – get in contact. 
Tweet us @BBCFrontRow or email frontrow@bbc.co.uk  to let us know which author you'd like to meet and to send us one question you'd like to ask.