Main content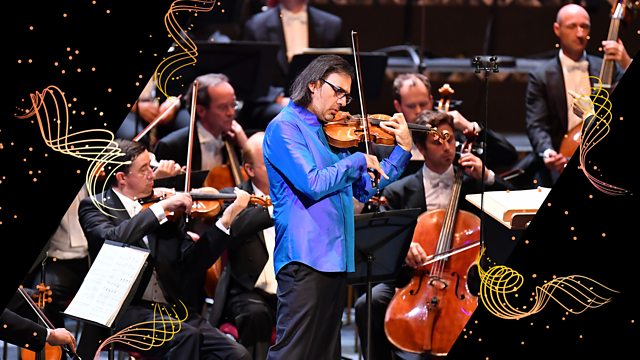 Prom 61 repeat: Vienna Philharmonic and Andrés Orozco-Estrada
Another chance to hear Prom 61: Andrés Orozco‐Estrada conducts the Vienna Philharmonic in Dvorak's 'New World' Symphony and, with Leonidas Kavakos, Korngold's Violin Concerto.
Afternoon Concert with Penny Gore
Another chance to hear the Vienna Philharmonic and conductor Andrés Orozco‐Estrada in Dvorak's New World Symphony and Leonidas Kavakos in Korngold's Violin Concerto.
Presented by Martin Handley at the Royal Albert Hall.
Dvořák: The Noonday Witch
Korngold: Violin Concerto
c.2:45pm INTERVAL: Musicologist Ben Winters discusses Korngold and America.
c.3:05pm
Dvořák: Symphony No 9 in E minor, 'From the New World'
Leonidas Kavakos (violin)
Vienna Philharmonic, Andrés Orozco‐Estrada (conductor)
Dvořák's 'New World' Symphony, with its wistful slow movement, is the centrepiece of the second concert from the Vienna Philharmonic – a programme of Central European works that showcases the orchestra's distinctively rich sound. Andrés Orozco-Estrada pairs it with the composer's colourful, folk-infused tone poem The Noonday Witch, in which a mother's threats inadvertently summon a witch into her home. Cinematic drama is also a hallmark of Korngold's richly orchestrated and unashamedly romantic Violin Concerto, performed here by soloist Leonidas Kavakos.
Followed by a selection of recordings from this week's Proms Artists.