Main content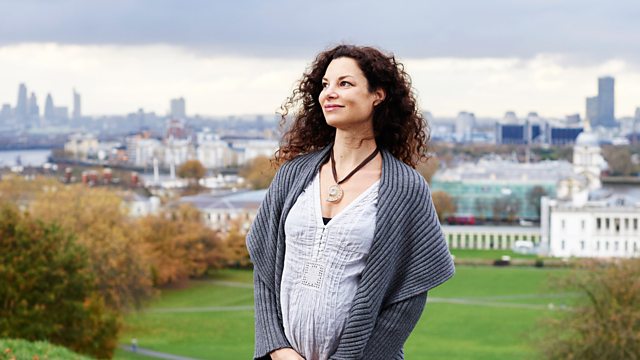 Model embryos from stem cells, Paul Steinhardt's book on impossible crystals, Mother Thames
Gaia Vince explores the creation of model embryos in the lab, physicist Paul Steinhardt discusses his quest to find quasicrystals in the wild and conservation in the River Thames.
One of the most fundamental developmental stages we humans go through is extremely poorly understood. The first few days of the embryo, once it's been implanted in the womb is incredibly hard to study. Yet it's the time when the majority of pregnancies fail. Professor Magdalena Zernika-Goetz at Cambridge University is a leader in the field of making 'model embryos' in both mice and humans. Model embryos until now have been grown in the lab from donated fertilised eggs, but these are hard to come by and governed by strict laws and ethical guidelines. Now researchers in the University of Michigan have used human pluripotent stem cell lines (originally isolated from embryos, but kept and nurtured as clumps of dividing cells in petri-dishes for many years) to make a model embryo that has shown signs of development and organisation in the crucial 7-10 day window. Magdalena and Gaia Vince discuss how helpful these will be to understanding crucial early stage pregnancies and as a tool to test drugs, treatments and disease processes. The ethical side of growing human embryos from stem cells is addressed by Stanford University ethicist Professor Hank Greely.
Physicist Paul Steinhardt has spent a great deal of his career trying to understand crystals with seemingly impossible five fold symmetries. Most of this was with pen and pencil in his Princeton laboratory. But in his Royal Society Science Book Prize shortlisted book, 'The Second Kind of Impossible', he documents his adventurous quest for these 'quasicrystals' in the wilds of Russia's Kamchatka Peninsular.
In 1957 the River Thames was so polluted it was declared ecologically dead. But since then The Zoological Society of London in partnership with over 30 conservation and research organisations have been working to improve the health of the River Thames and bring back the plethora of life and biodiversity. They are set to publish the first complete analysis of the river in over 60 years this Autumn. They're calling it 'Mother Thames' in recognition of the now nurturing nature of one of Britain's biggest rivers.
Presenter - Gaia Vince
Producer - Fiona Roberts
Podcast
Adam Rutherford goes inside science to explore the research that is transforming our world