Main content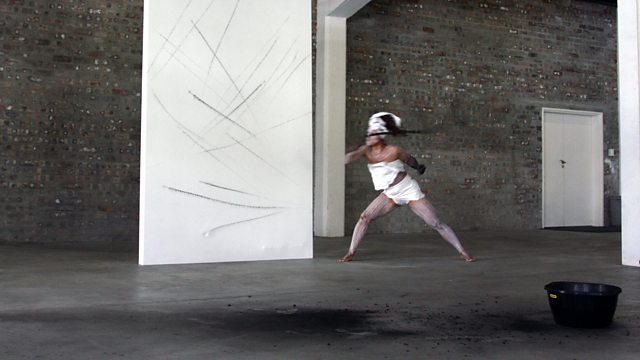 Scandinavia
Louise Morris challenges Scandinavia's idyllic international image through the striking work of the region's radical artists.
Scandinavia rests in many minds as a liberal haven, championing equality and with a generous welfare system. So what do artists have to protest about?
Louise Morris challenges her idealised view of Denmark, Finland and Norway, exploring what lies beneath the region's glossy international image by examining the work of Scandinavia's political artists.
A curtain of reindeer skulls is suspended outside the Norwegian parliament building, swinging macabrely in the breeze. Pile o'Sápmi is the work of indigenous Sámi artist Máret Ánne Sara, a strident artistic protest against the Norwegian government's order to cull her brother's reindeers - something she says violates his human and cultural rights as well as jeopardising his income. Norway's government states that their reindeer reduction policy, culling a percentage of people's herds, is aimed at preventing the overgrazing of the tundra. Yet this policy has come into conflict with the ancestral and indigenous rights of the Sami.
Danish artist Jeanette Ehlers is determined to make history mark the present with her staggering performance art piece Whip It Good which explicitly visualises Denmark's connection to the slave trade - a history Ehlers says is "swept under the carpet" and not taught in schools. Whip It Good's raw physicality and powerfully simple imagery challenges anyone who dares efface colonial history.
Most of the artists in this programme touch on, in some way, the ghosts of injustice past and how that reverberates into the present if it is not acknowledged - offering salient lessons for any region seeking to build a more just future.
Executive Producer: Sarah Cuddon
Written and produced by Louise Morris
A Curtains For Radio production for BBC Radio 4
Main image: Nikolaj Recke