Main content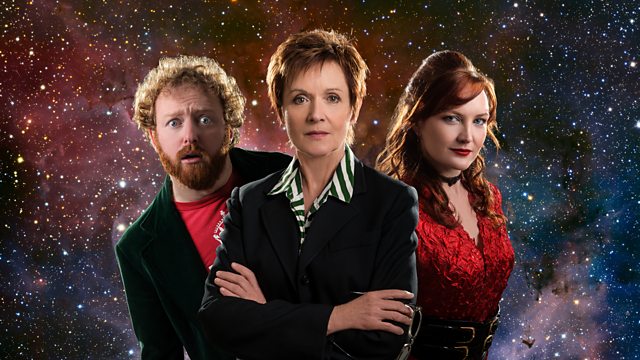 Anastasia and Sue go feuding in a castle caper to face an evil queen and her hairy beast. Starring Jackie Woodburne.
On a planet that puts the feud in feudal, Anastasia and Sue are drawn into a web of surprisingly tedious treachery and irritating intrigue when Eddie is kidnapped in record time.
But there's something oddly familiar about the ruthless Queen who rules it with an iron fist...
Sci-fi comedy starring Neighbours' Jackie Woodburne.
Ben McKenzie ....... Eddie Jones
Petra Elliott ....... Sue Denholm
George Ivanoff ....... the Scribe
Michael F Cahill ....... the Lord Keeper
Lee Zachariah ....... the Guild Leader
Kevin Power....... the Guild Member
Amanda Buckley ....... the Baroness
Additional voices: Rob Lloyd, Adam Samuel, David Ashton, Sam Streeter, Randall Lasini, Dave Callan, Dave Lamb and Daniel Sullivan.
Writer: John Richards
Music: David Ashtom
Producers: Ben McKenzie and John Richards.
A Splendid Chaps Production
Last on

Broadcasts