Main content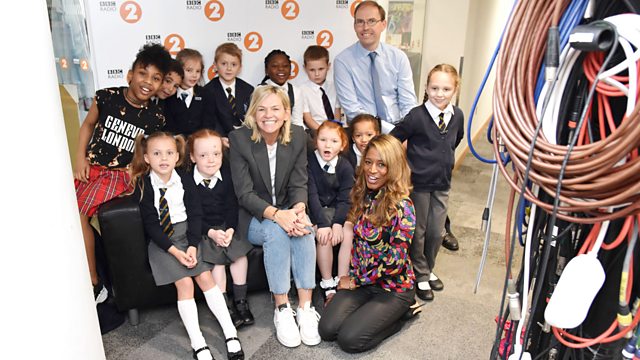 Take Me To The Park
Wake up and embrace the day with Zoe Ball and the team. Our three qualifying listeners battle it out in the Take Me To The Park Quiz for a pair of golden Hyde Park tickets.
Wake up and embrace the day with Zoe Ball! Zoe is joined by pupils from Milton Keynes' Premier Academy as part of Bring The Noise, the BBC's initiative for 4 to 7 years to discover the joys of music-making.
Our three qualifying listeners Ian, Milton and Ron battle it out in the Take Me To The Park Quiz for a pair of golden Hyde Park tickets and to meet Pet Shop Boys.
Super chef Ainsley Harriott shares his Ready, Steady, Cook tips for the show's new host, Rylan as well as discussing his favourite takeaway meals.
Along with Tina Daheley on news, Richie Anderson on travel and Mike Williams on sport, she and the team have the best start to your morning. With celeb guests, quizzes, headlines, tunes chosen by listeners, and more music that you can shake a glitterball at!
There's also weather with Matt Taylor, a daily Pause For Thought from Remona Aly and listeners on the line, as Zoe entertains the nation with fun for the family!
Pause For Thought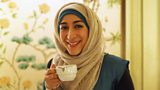 From Remona Aly, Freelance journalist and editor: 
Last weekend, I went on a 500 mile round trip to the Wirral, and I felt like a hamster on four wheels driving slowly through the monotony of roadworks, traffic jams and stumbling into a string of service stations where dazed fellow-travellers searched for signs of relief. What got me through the mileage and the mundaneness was the person sitting right by me in the passenger seat. It was one of my besties, who was navigating me, cheerleading me on and did the all essential DJ'ing to ensure I didn't doze at the wheel. 
She belted out tune after tune, from Missy Elliot to Bangarang by Skrillex - imagine two hijabi women headbanging down the M6 to that. About 10 years ago, I led a big PR campaign, and got media requests to go on national and global TV and radio for the first time in my life. I caved, "I can't do this", I told my colleague. But he said, "Remona, we know you can. You've got this". Leaders, celebs, even the great prophets that I turn to for guidance, have always needed someone to spur them on. Last week on the road, I had my best mate. Over fourteen centuries ago, when Prophet Muhammad first received a divine revelation, he rushed to his best friend and confidant, his wife, Khadijah, and shaking, he said, "I am afraid Khadijah." 
His wife replied, "Do not worry. Be strong. God would never disgrace you. You are good to your relatives, you're true to your word, you help those in need and answer the call of those in distress." Khadijah's response was a 7th century version of 'You've got this", and her rock-solid love and encouragement meant Prophet Muhammad went on to become an inspirational leader. I know I couldn't get through life without someone by my side to help me to steer that wheel, push me to rise to a daunting challenge, and guide me to reach all my destinations. All I've got to do is let those three words 'You've got this' resound in my ears - that and a bit of Skrillex on the M6.