Main content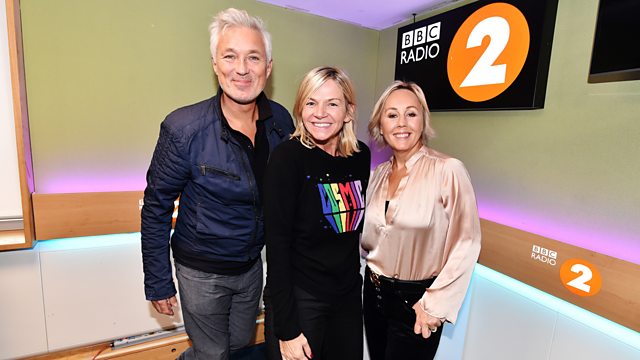 Martin and Shirlie Kemp
Martin and Shirlie Kemp are releasing a joint swing album together called In The Swing Of It. Plus we celebrate stories with the feel good factor in Good News Tuesday.
Wake up and embrace the day with Zoe Ball! Martin and Shirlie Kemp talk to Zoe about their joint swing album In The Swing Of It which has been recorded with a 40-piece orchestra.
We celebrate stories with the feel good factor in Good News Tuesday as Zoe meets 71 year-old action nan Pat Smith from Cornwall, who's been cleaning one beach every week since the start of 2018!
Plus Zoe finds another qualifying contestant for our massive Radio 2 Hyde Park ticket giveaway and there's a mystery to solve at Wogan House as Richie's Lyn Bowles Memorial Clock has gone missing from the office!
Along with Tina Daheley on news, Richie Anderson on travel and Mike Williams on sport, Zoe and the team have the best start to your morning. With celeb guests, quizzes, headlines, tunes chosen by listeners and more music that you can shake a glitterball at!
There's also weather with Matt Taylor, equestrian star Pippa Funnell reflects on winning the Burghley Horse Trials, a Pause For Thought from writer and broadcaster Sheridan Voysey and listeners on the line as Zoe entertains the nation with fun for the family!
Pause For Thought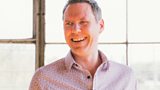 From Sheridan Voysey, Writer and broadcaster: 
Diana is a hair stylist and public health advocate. Chestnut hair, warm smile, she's good at her job and caring towards others. She's also a suicide attempt survivor. Hers is one of many stories I've heard in preparation for today—World Suicide Prevention Day. Having spent time on the end of a crisis line, I thought I knew a bit about the subject. But there was so much more for me to know. This week I've learnt that most people contemplating suicide don't want to end their lives so much as escape a moment of pain. This distinction is important. When the dark thoughts come they can be engulfing, leading someone to believe that things will never change. 
But survivors like Diana tell us they can change—and do. What's needed in that moment is hope. I already knew that human connection can provide that hope. Whether calling the Samaritans or visiting a friend, talking with someone helps interrupt the darkness. What I needed to learn was that it's OK to talk about suicide. I'd probably avoid the 'S' word with a vulnerable friend, fearing it might give them ideas, but survivors tell us it works the other way around. Asking someone if they're feeling suicidal can give them permission to talk. If they do, I shouldn't worry about saying the wrong thing either. My presence is what's needed, not my 'solutions', and a simple 'How can I help?' will be OK. 
Diana's turning point came through a critical rescue—the circumstances of which she attributes to a Higher Power—plus a doctor unafraid of the 'S' word, and a good treatment programme. Four years ago she took the brave step of going public about being a suicide attempt survivor—helping others to know they're not alone and proving things can get better. Diana is using her experience to help save lives. She says she's found her calling. Which leads to another lesson I've learnt this week: the very pain that takes someone to the brink can hold within it a new life purpose. Our darkest moments can be recycled to help others, which can be reason enough to fight for another day.