Main content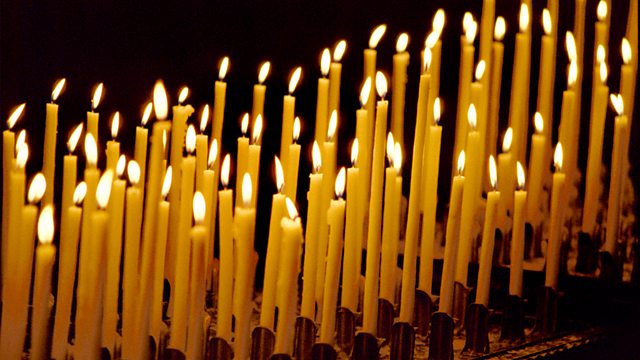 10/09/2019
Spiritual reflection to start the day with Fr Dermot Morrin, Dominican Friar and University Chaplain in Edinburgh.
Script
Good morning.
I was only homesick once. As you can no doubt hear I grew up in Southern Ireland. My father's brother was a monk. Once he invited me to come and stay in the monastery guesthouse for a whole week. I was only 12 and I had never been away on my own before.  It took 24 hours for the flood gates to open, but open they did, and all I wanted was my mother or even my two older brothers, with whom I had fought as often as I had played. 
When my Uncle arrived promptly after lunch, I blurted out that I wanted to go home. I was sure he was going to phone my family.  But he didn't.  Instead we went for a long walk.  The monastery was just beside the "Esker Riada", which is a series of low ridges formed in the last Ice Age. "Eiscir" actually means "divide" and "Riada" means "road". From ancient times, it was also called "An tSlí Mhór",  "The Great Way". It was once a major route across the country. Now the stretch near the monastery is covered in woodland.
As we walked and talked, something changed in me. I lost my homesickness somewhere along those woodland paths, never to be found again. But I had found someone; a great friend, whom I would dearly love. My Uncle was to be a huge influence on me in the years ahead.  And it all began that day on the Esker Riada. He set me on a path, which I am still walking all these years later.  
Guide us, Lord, as we make our way from day to day,
Lead us, Lord, in the paths of life eternal.  Amen