Main content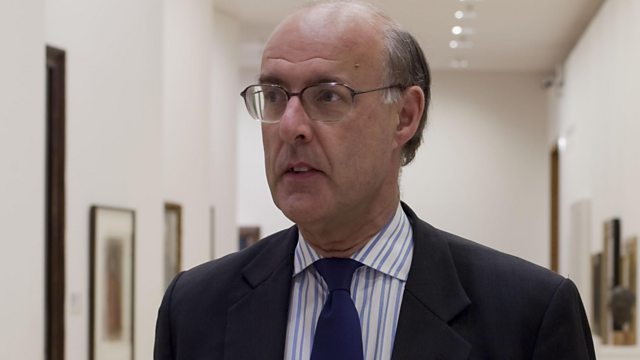 David Cannadine
Michael Berkeley's guest is historian Sir David Cannadine. With music by Haydn, Sullivan, Walton and Purcell.
David Cannadine describes himself as "staggeringly lucky": he found what he wanted to do early in life, and it has rewarded him richly. He is one of our most distinguished historians; his period is the 19th and early 20th century, and he's written more than twenty books, on Churchill, on class, on the aristocracy - among many others. He's the editor of the Dictionary of National Biography and the President of the British Academy, and a frequent broadcaster on Radio 4. He was knighted for services to scholarship in 2009. But perhaps the most surprising thing about David Cannadine is that although he was born in Birmingham and his historical research focuses on Britain, he himself lives in America; he's spent ten years at Columbia University and is currently Professor of History at Princeton.
In Private Passions he reflects on how his trans-Atlantic life changes his perspective, and enables him to see both Britain and the US as foreign countries. Although he's now at the heart of the British establishment, he confesses that he's always felt an outsider. His childhood in Birmingham was far from privileged, although the grand 19th-century buildings that surrounded him gave him a sense of Victorian grandeur, and his schoolteachers inspired him to aim high. They also inspired his passion for classical music, and many of the choices relate to his childhood and to his years at Cambridge and Yale. David's music includes Haydn's Creation, Purcell's King Arthur, Walton's First Symphony, and Sullivan's Iolanthe, in a performance of which, somewhat improbably, Sir David sang in the girls' chorus.
A Loftus production for BBC Radio 3
Produced by Elizabeth Burke