Main content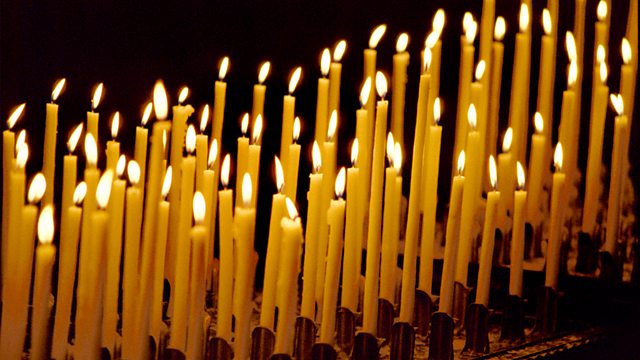 11/09/2019
Spiritual reflection to start the day with Fr Dermot Morrin, Dominican Friar and University Chaplain in Edinburgh.
Script
Good morning.
I remember exactly what was I doing on this day 18 years ago. I remember because, of course, it was the day of the terrible events we now call nine eleven. 
I remember too where I was when the bombs went off in London a few years later.  I was based in our Dominican Parish, which is just a few tube stops north of King's Cross Railway Station.  One week later, people gathered in nearby Russell Square to remember those who had been killed.  I knew a number of people in the crowd. But we had no words to say to each other; we simply stood in silence. 
I have experienced this same silence recently, here in Edinburgh, at Vigils we held at the University for the victims of the bombings, first for those in Christchurch and then for those in Sri Lanka.
For me, at least, this is the silence of being enfolded in God's silence.  Our words may fail, but this is the moment when His Word speaks into the silence of our hearts. This is the silence of the cross speaking to the silence of unspeakable loss.  The Old Masters have given us so many paintings in which the dead Christ still hangs on the cross, with Mary and the Beloved Disciple standing below overwhelmed by their loss.  I used to think I understood these works, because I do have some experience of loss, but now I think I understand them more because in them I hear his Word silently speaking from our human position.  
Lord, on this day console those who have suffered unspeakable loss and may those whom we have lost be enfolded in your love.  Amen