Main content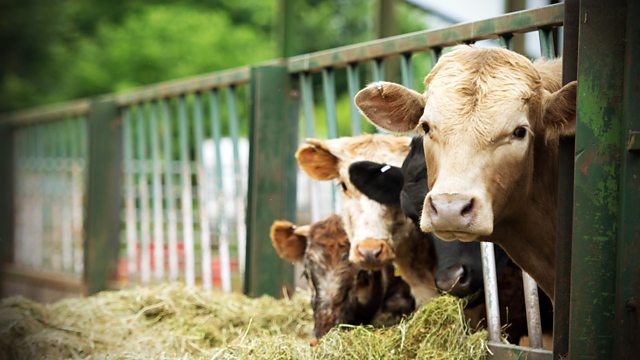 11/09/2019
Leonard hatches a plan and Pip is not impressed.
David brings his tennis racket down from the attic, he's thinking of taking up the sport again. Sorting through an old box of his belongings, Jill finds David's old leather jacket and a hand-written recipe for Doris's 'scrap cakes'. Leonard suggests she enters it for the Flower and Produce show. She just needs to work out what the secret ingredient is. David insists on wearing his jacket around the house, which appals Pip and Josh. They take matters into their own hands by acquiring the jacket and putting it on a scarecrow in Bert's garden.
Pip's not impressed with Phoebe. They haven't secured their fifty acres from Home Farm and Kate accosted Ruth at the partnership meeting and accused her of being an unsupportive mother. Pip thinks Phoebe needs to take a softer approach to avoid getting people's backs up.
Later, Jill and Leonard practise making the scrap cakes, but they're interrupted by a phone call. Bert wants Jill to be a judge at the Flower and Produce show. Leonard decides to enter the unusual bakes category himself, using the scrap cake recipe, and swears Pip and Josh to secrecy.