Main content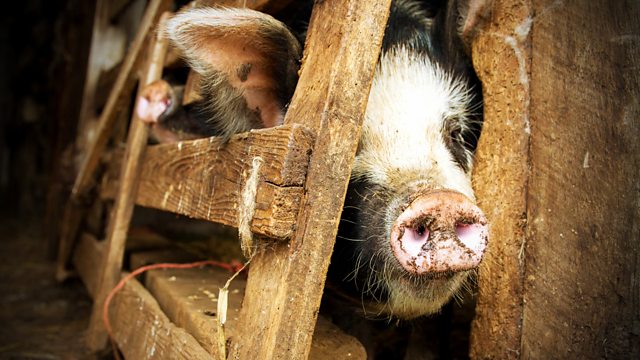 10/09/2019
Jim springs more than one surprise and Tracy comes to the rescue.
Jim treats Alistair and Jazzer to a slap up supper of homemade beef wellington, which makes Jazzer suspicious of Jim's motives. Jim explains that he wants to turn Jazzer's bedroom back into a music room. He explains to a speechless Jazzer his plans to build an extension, so that he can have a room more to his deserving.
Tracy offers to help Lynda swat up on sport for the Beat the Brainboxes competition. A stressed Oliver arrives, he needs to hire a new kitchen porter as soon as possible. Tracy has some thoughts. Later, she suggests to Oliver that he consider Freddie for the role. She's also had an idea for getting more punters through the doors of Grey Gables: murder mystery nights. Oliver says he'll give it some thought.
Philip seeks refuge from Kenton and Lilian's decorating dispute at the hide. There he finds Jim, hoping to spot a barn owl. A rustling in the trees catches their attention, but it's David out on an evening run. They discuss their views on history: Philip thinks history's only function is to learn from your mistakes, whereas Jim thinks it's to preserve what's worth preserving. Later, Jim arrives home to find Jazzer, Alistair and Philip measuring up the garden. Philip offers to give a free estimation for Jim's extension, but Jim's adamant he doesn't want Philip's help, and Philip leaves in a huff. Jim admits he just didn't want someone with Philip's views on history working for him. Jazzer and Alistair are frustrated, but pleased to have the cantankerous old Jim back.