Main content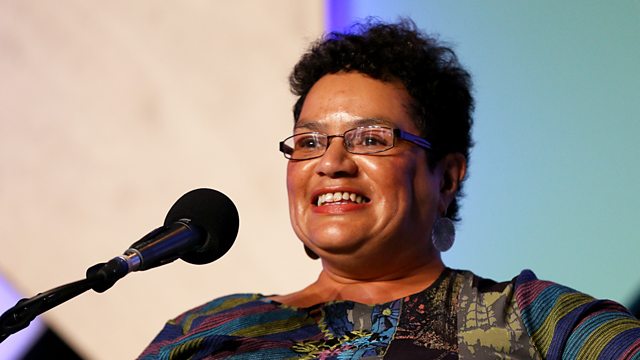 Jackie Kay, Equal pay, Fussy eating, Period sex
Weekend Woman's Hour: Jackie Kay, women in Parliament and why language matters, how to try and stop fussy eating becoming a serious health issue and why period sex is such a taboo.
In a week of extraordinary politics, how have female MPs and advisors fared? We discuss the "macho" culture and language of parliament with Katy Balls, deputy political editor at The Spectator and Helen Lewis, staff writer at The Atlantic.
National Poet for Scotland, Jackie Kay, on a new production of her 1980's play Chiaruscuro.
Sisters Maya and Gemma Tutton tell us about their campaign OurStreetsNow. They want to implemented a law like France has done to make verbal sexual harassment illegal and punishable by an on-the-spot fine.
What is the impact of high-profile Equal Pay cases? Sam Smethers from the Fawcett Society, Charles Cotton from the CIPD and Paula Lee from Leigh Day Solicitors discuss.
When does fussy eating become a danger to health? We get advice from Dr Victoria Aldridge, Senior Lecturer in Psychology at De Montford University, Dr Lucy Serpell, Clinical Lead for Eating Disorders at North East London NHS Foundation Trust and associate professor of Psychology of Eating Disorders at UCL and Clare Thornton-Wood, dietician and spokesperson of the British Dietetic Association.
Research tells us women are responsible for the majority of consumer decisions and most of the final decisions on which clothing, food and family holidays to buy. So how much power and responsibility do women consumers have for sustainability? We ask Lauren Bravo, author of How to Break Up with Fast Fashion, Kate Cawley, director of Veris Strategies and Dr Lucie Middlemiss, Associate Professor in Sustainability at Leeds University.
Why is having sex while you've got your period such a taboo subject? We talk to journalist Emma Barnett who's written Period, It's About Bloody Time and campaigner Nimko Ali, author of What We're Not Told Not to Talk About (But We're Going to Anyway).
Presented by Jane Garvey
Produced by Sophie Powling
Edited by Jane Thurlow
Interviewed guest: Helen Lewis
Interviewed guest: Katy Balls
Interviewed guest: Jackie Kay
Interviewed guest: Maya and Gemma Tutton
Interviewed guest: Sam Smethers
Interviewed guest: Charles Cotton
Interviewed guest: Paula Lee
Interviewed guest: Victoria Aldridge
Interviewed guest: Lucy Serpell
Interviewed guest: Clare Thornton-Wood
Interviewed guest: Laura Bravo
Interviewed guest: Kate Cawley
Interviewed guest: Lucie Middlemiss
Interviewed guest: Emma Barnett
Interviewed guest: Nimko Ali