Main content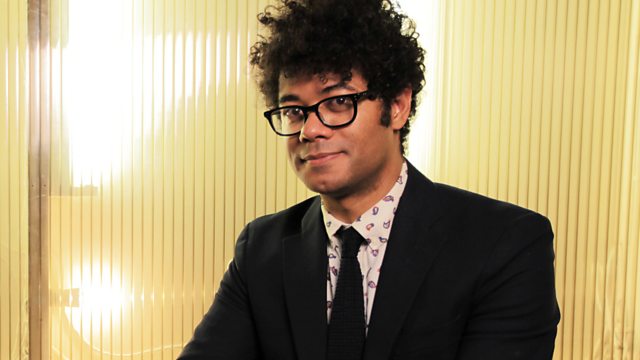 Richard Ayoade
Richard Ayoade on his new book, how dancing helped Kevin Turner cope with mental illness, Isabel Vincent's surprising relationship and actor Amanda Abbington on her new play.
Richard Ayoade became famous for playing Moss in the IT Crowd and went on to present Gadget Man, Travel Man and The Crystal Maze. He was nominated for a BAFTA for directing his first feature film Submarine and has directed music videos for Artic Monkeys, Vampire Weekend and Radiohead. Despite that, he describes himself primarily as a writer and his third book Ayoade on Top has just been published.
Choreographer, dancer and artistic director Kevin Turner was spotted for his talent as a child. However, as his career soared, his mental health suffered. He describes how he used dance to recover and now coaches other mentally ill people in how to use movement to heal.
When Isabel Vincent was in her 40s and living in New York, her friend Valerie suggested that she meet up with her 91 year-old father for dinner. To Isabel's surprise they had an immediate spark and became best friends. She went to have dinner with him almost every week for five years until he died at 95-years old.
Actor Amanda Abbington became a national hero when, as Mary Watson, she took a bullet for Sherlock. Her new play, The Son, explores the domestic struggle of divorce and depression and she joins us in the studio.
And singer Marty Wilde shares his Inheritance Tracks.
Producer: Laura Northedge
Editor: Eleanor Garland