Main content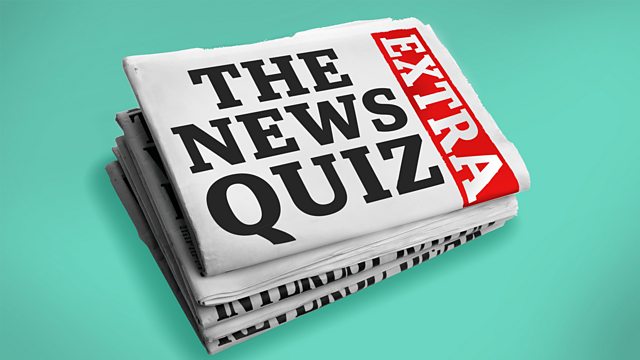 Episode 2
Made for 4Extra. A satirical review of the week's news, chaired by guest host Angela Barnes.
Extended edition of the satirical review of the week's news. Angela Barnes is in the chair this week, as we celebrate 100 series of the long-running satirical quiz. She is joined to chew over news stories big and small by Hugo Rifkind, Kerry Godliman, Simon Evans and Jessica Fostekew.
Another quiet week in politics, which saw Boris Johnson lose first vote in Parliament, his majority, and his brother from his cabinet. Elsewhere, the Hong Kong protests rage on, Prince Harry takes a break from flying all over the world to lecture us on climate change, and a miniature horse takes flight.
Producer: Gwyn Rhys Davies
A BBC Studios Production