Main content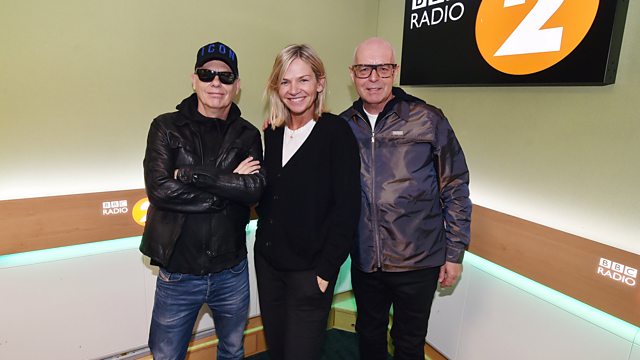 Pet Shop Boys
Pet Shop Boys chat to Zoe and share their brand new single Dreamland ahead of headlining Radio 2's Festival in A Day. Plus Zoe quizzes the QI Elves in The Why Workshop.
Wake up and embrace the day with Zoe Ball! Neil Tennant and Chris Lowe aka Pet Shop Boys play Zoe their brand new single Dreamland featuring Years & Years and they chat all about Radio 2's Festival in A Day in Hyde Park ahead of headlining on Sunday.
It's The Why Workshop, and Zoe quizzes the QI Elves with more wonders and ponders, including your questions. This week Anna Elf and Emily Elf find out why British car number plates are white at the front and amber at the back? Why a stethoscope isn't called a stethophone and why staples go through cold paper better than warm?
Plus Zoe finds her third and final qualifying contestant for our massive Radio 2 Hyde Park ticket giveaway!
Along with Tina Daheley on news, Richie Anderson on travel and Mike Williams on sport, she and the team have the best start to your morning. With celeb guests, quizzes, headlines, tunes chosen by listeners, and more music that you can shake a glitterball at!
There's also weather with Matt Taylor, a daily Pause For Thought from Nick Baines, the Bishop of Leeds, as Zoe entertains the nation with fun for the family!
Pause For Thought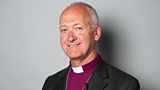 From Nick Baines, the Bishop of Leeds: 
I know I'm getting old, but I have to admit: forgetting dates isn't an entirely new experience for me. I even find new technologies only help emphasise my hopelessness when it comes to remembering birthdays. When my diary tells me that today is so-and-so's anniversary, it's already too late to send a card - and it looks a bit obvious when they get a belated text message. But, some dates get burned into your memory like no others. 9/11 is just one of them. The terrorist attacks in America back in 2001 confronted us with images from which we will never escape. 
I remember doing Pause for Thought a couple of days later as the shock began to give way to horror at the human stories of loss and grief. When people got up that morning no one thought it would be any other than just another day. But, then the ordinary became extraordinary; and now the date haunts us - our memory and our imagination, our fears and our sense of fragility. Well, this isn't exactly cheerful, is it? I suppose I could have chosen another example of the ordinary becoming extraordinary: for example, when I was a kid I used to go to a barber shop on Penny Lane in Liverpool - an ordinary suburban street that became eternally famous around the world, but, for me, the place I went to get a haircut. I recall this today because at the heart of my Christian faith is precisely this phenomenon: God opting into the ordinary and the ordinary becoming extraordinary. 
And I have to remind myself that I need to keep my own eyes open to the possibility of being surprised - that I mustn't miss the glimpse of the possibility that God might be at work, wakening my imagination to where I might need to commit my own energies in loving my neighbour today. Maybe the unforgettable memory of 9/11 itself might be the prompt I need today to acknowledge the power of cruelty and violence - but also to ask how this can push me into shining light into the darkness and making an ordinary day extraordinary for those whom I meet.