Main content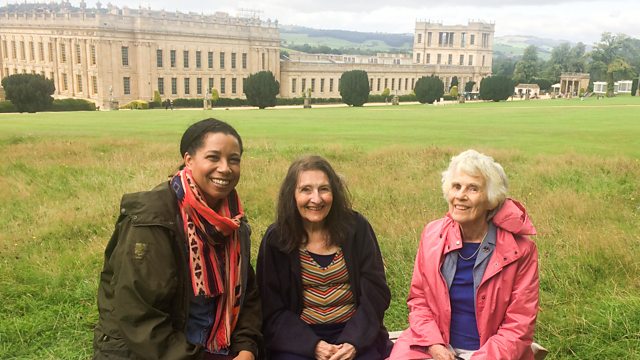 Evacuees Special
This special programme looks back at how the wartime evacuation of children to the countryside shaped the lives of a whole generation.
It was the greatest family and social upheaval ever experienced in Britain. Over the course of three days, 1.5 million people waved goodbye to their families as they headed off into the unknown - sent to live with strangers. 80 years ago to the day, on 1 September 1939, the first wave of evacuees were sent from towns and cities, under the threat of enemy bombers, to the safety of the countryside. It shaped the lives of a whole generation and its effects are still felt today.
In this special programme, Steve Brown retraces his grandmother Rose's evacuation from Croydon to Cornwall. We also have a special film with former evacuee, and patron of the British Evacuee Association, Michael Aspel OBE. Sean Fletcher experiences life as an evacuee with some schoolchildren at Acton Scott Historic Farm, Margherita Taylor meets some evacuees who were relocated to Chatsworth House for safety during the war, Adam takes Gerry Emsley back to the farm in rural Shropshire that he was evacuated to as a ten-year-old, and Tom looks at how the UK countryside is still providing sanctuary to refugees of modern-day conflict.
Operation Pied Piper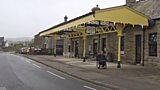 It was the largest single movement of people in the UK's history.
On the 1st September 1939, two days before Britain declared war on Germany, an evacuation order was issued.
Schoolchildren, labelled like pieces of luggage, separated from their parents, were sent to live with strangers in the countryside.
And Steve is going on a very personal journey - retracing his nan's steps, as a 5-year-old evacuee sent from Croydon to Cornwall. 
Evacuee Experience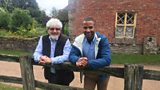 Using Acton Scott Historic Working Farm as the backdrop, Shaun gives a group of Shropshire children a taste of what life was like 80 years ago for evacuees on a wartime farm
The children are put through their paces collecting eggs, grooming working horses, stone-picking and even mucking out the farm's pigs!
With the experience comes insight into the hardships and homesickness many evacuees felt far from their city home.
Safe Haven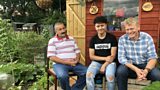 Today the countryside still offers those fleeing conflict a sanctuary - but could more be done to help resettle today's refugees?The UK government vowed to offer safe haven to up to 20,000 Syrian refugees by 2020 and promised they would be equally distributed across the country.But Tom discovers this voluntary scheme hasn't been welcomed by everyone...
Michael Aspel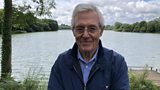 As well as being a TV legend and a national treasure, Michael Aspel OBE is also the patron of the British Evacuees Association and a former evacuee.
For our special programme, Michael revisits Chard in Somerset where he was evacuated in 1939 from Wandsworth in London, aged just seven.
Michael revisits some of his childhood haunts: the fields in which he played, the reservoir where he learnt to swim and the terraced house that became his home for the next four-and-a-half years.
And he shares the memories of a city-child experiencing Britain's countryside for the first time.
Chatsworth House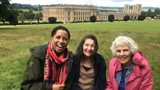 Margherita visits Derbyshire and uncovers the story of the north Wales evacuee schoolgirls  who decamped to Chatsworth House.
Here they lived, learned and played throughout those war years.
Guiding Margherita through Chatsworth's grandeur are two of those former pupils, both now in their 90s, who share their wartime experiences with us...
Credits
| Role | Contributor |
| --- | --- |
| Presenter | Steve Brown |
| Presenter | Sean Fletcher |
| Presenter | Margherita Taylor |
| Presenter | Adam Henson |
| Presenter | Tom Heap |
| Series Producer | Joanna Brame |
| Executive Producer | Bill Lyons |