Main content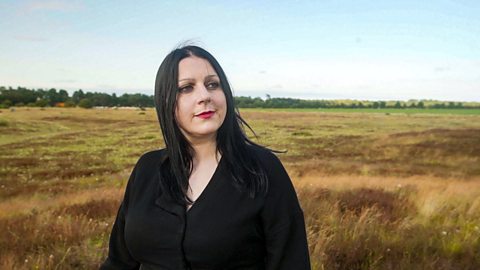 Raiders of the Lost Past with Janina Ramirez
In the summer of 1939, on the cusp of World War II, explorers discovered three astonishing ancient treasures that would transform our understanding of the origins of civilisation.
The summer of 1939 saw a golden age of exploration and archaeology coming to an end. It had been an era of adventurers setting out to explore the remotest corners of the globe, hoping to unlock clues to our forgotten past.
During that last summer of peace, when the world stood on the precipice of a war that threatened to end civilisation itself, three extraordinary treasures were discovered that would radically change our understanding of the origins and diversity of human culture, bringing us closer to the worlds of our ancestors.
Dr Janina Ramirez goes on the trail of these remarkable pre-war explorer archaeologists, from the English lady who discovered the Sutton Hoo Hoard in her back garden and the German archaeologist who hoped to use his discovery of the Lion Man to further the goals of the Third Reich to the glamorous husband-and-wife team of explorers who headed deep into the Mexican jungle in search of the Olmec Heads.
Each of these discoveries is far more than treasure – they tell us how the societies we live in today were born.