Main content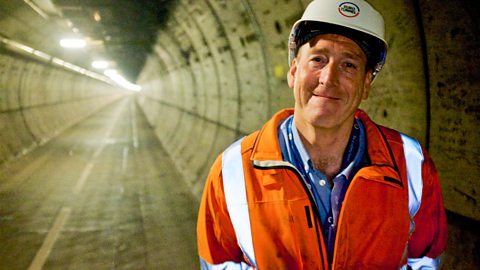 The Channel Tunnel – Life on the Inside
Documentary going behind the scenes of the Channel Tunnel.
Supporting Content
Life inside the Channel Tunnel

"The Channel Tunnel – Life on the Inside" is a four-part documentary series about the people who keep the busiest railway system in the world going. 

The Channel Tunnel has been open for 25 years. Every day it transports thousands of people and millions of products between England and France, with its trains travelling further under water than in any other tunnel in the world. But while building the tunnel was an epic achievement, keeping this vital artery flowing is a constant, never-ending challenge. 

As the Channel Tunnel's 25th anniversary collides with Brexit, we meet the dedicated and passionate teams behind the scenes and beneath the sea bed who keep everything on track. 

We'll visit parts of the tunnel we don't normally see as we get deep down and dirty with the tunnel maintenance teams.