Main content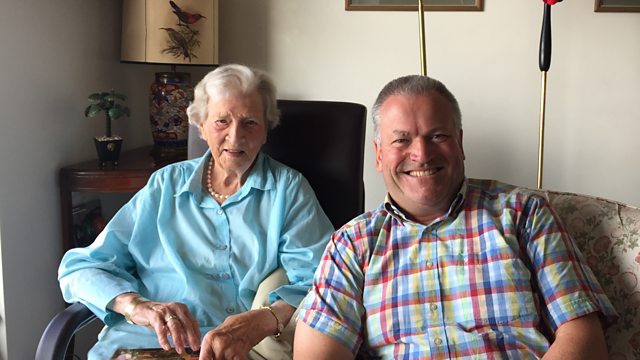 North Riding Coast
Peter Gibbs and the panel are on the North Riding Coast in Yorkshire.
Peter Gibbs and the panel are on the North Riding Coast in Yorkshire. Bunny Guinness, Bob Flowerdew and Matthew Pottage answer the horticultural questions.
This week, the team tackles questions on judging a gardening competition, planting in stone planters and adapting with the changes in weather patterns. The panellists also discuss how best to utilise a greenhouse in autumn and winter months.
Away from the questions, Matt Biggs visits 99-year-old Christian Lamb, author and plant-hunter, at her home in London.
Producer: Laurence Bassett
Assistant Producer: Rosie Merotra
A Somethin' Else production for BBC Radio 4
Plant List
Questions and time codes are below. Where applicable plant names are listed.
Q – I am co-judging a garden competition; what kind of things should I be looking for?
(2 minutes 15 seconds)
Q – I have an overgrown privet hedge, if I cut it back to leaf-less stems, will it recover?
(5 minutes 32 seconds)
Q – As the weather patterns change and we seem to be getting longer drier spells, what plants would the panel recommend which will cope best with these changes in a seaside environment?
(7 minutes 15 seconds)
Bunny – perennials
Matthew – Melianthus major
Grevillea rosmarinifolia
Crinum
Sea hollies (Eryngium)
Q – I have a Scarborough lily in pot, which has produced lots of leaves but no flowers – what can I do to encourage flowering?
(10 minutes 25 seconds)
Feature
(12 minutes 42 seconds)
Meconopsis baileyi
Kauri tree (Agathis australis)
Matteuccia struthiopteris (Shuttlecock fern)
Vitis coignetiae
Q – I'm looking to grow an evergreen climber on my south-facing wall, preferably with flowers and in a container; can the panel give some suggestions?
(20 minutes 56 seconds)
Bob – Passiflora caerulea
Bunny – Cytisus battandieri (pineapple broom)
Trachelospermum jasminoides
Q – I always kill my Meconopsis – please help!
(24 minutes 45 seconds)
Correspondence
(27 minutes)
Hawthorn
Dog-rose (Rosa canina)
Red campion (Silene dioica)
Ragged robin (Lychnis flos-cuculi)
Guelder-rose (Vibernum opulus)
Field maple (Acer campestre)
Clematis virginiana
Q – How best can I utilise my greenhouse over the autumn and winter months, bearing in mind the cooler climate here in Yorkshire?
(29 minutes 57 seconds)
Bob – seed leaf salads
Bunny – carrots, lettuce, fennel, watercress
Matthew – Hedychium coronarium (Ginger lilies)
Q – What plants would the panel suggest for sustainable planting in stone planters and small ornamental flowerbeds?
(33 minutes 5 seconds)
Matthew – Fuchsia magellanica 'Lady Bacon'
Rosemary 'Foxtail' (Rosmarinus officinalis)
Geranium Rozanne
Euphorbia rigida
Bob – Sempervivum arachnoideum
Bunny – Trachycarpus fortune 'Wagnerianus'
Salvia microphylla 'Cerro Potosí'
Acer campestre (Field maple)
Q – My husband has gardening OCD, how can I convince him to chill out and enjoy the weeds?
(37 minutes 48 seconds)