Main content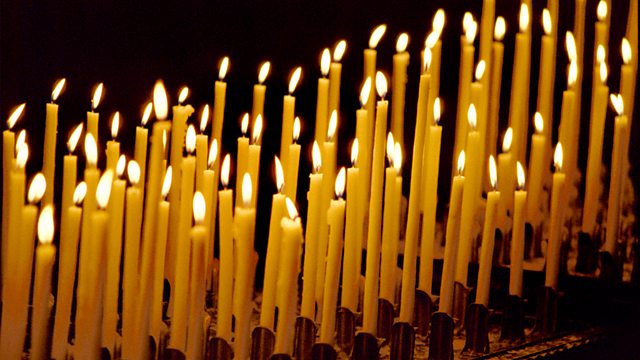 07/09/2019
Spiritual reflection to start the day with Fr Dermot Morrin, Dominican Friar and University Chaplain in Edinburgh.
Script
Good morning. This summer I spent a week walking through farm land in the North of Italy.  As I walked my most constant companion was a small white flower, delicate, and, in its way, humble even though it is shaped like a trumpet. Her name in full is Convolvulus Lineatus, a cousin of the often-rampant bindweed we get here in the UK. This convolvulus creeps but does not climb. She is at once beautiful, elegant and humble. 
Many of the churches on our way were dedicated to Santa Maria Nascente. This ancient Feast of the Nativity of Mary falls tomorrow.  Mary's birth is celebrated by Roman Catholic and Orthodox Christians in places as diverse as Alaska and the Philippines. It is mentioned in the Qur'an. In many farming communities, the feast falls at harvest time, when people give thanks for the goodness of all that the earth has given.  The little roadside trumpet proclaimed that goodness to me, again and again. 
The artists of Northern Italy have given us the most wonderful paintings of Mary.  I knew that in some, flowers are used as symbols of  Mary's purity and virginity, so as soon as I could, I got online to see if I could find my wee trumpet flower in at least one.  I found roses and carnations but did not find a single convolvulus.
So the next time I stand before such a painting, in my mind's eye at least, there on the bare earth at Mary's feet, I'll plant my new friend convolvulus, my symbol of Mary's singular humility and goodness, and of the wider goodness of God's creation.
Lord may we see your goodness, this day, in all that you have made, and may we give you praise.   Amen