Main content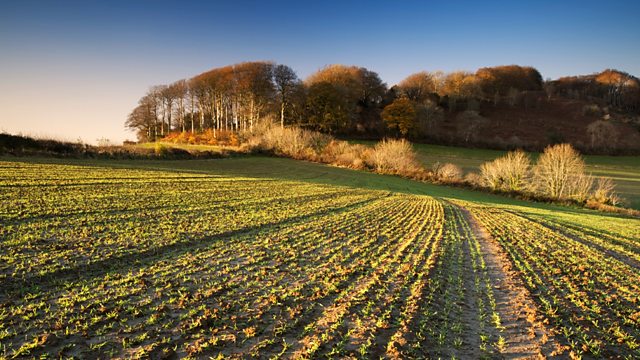 02/09/19 - Land ownership, Countryside mobility, Drought-resistant barley
Ownership of large tracts of land in Britain is concentrated in the hands of relatively few people. We ask what this means for the land and the people who work on it.
It's estimated that fewer than 500 people own half of all the privately-owned land in Scotland, and that 1% of England's population own all of England. This week Farming Today looks at land ownership in Britain. We hear from Guy Shurbsole, the author of a book called 'Who Owns England?"
After some of the hottest UK temperatures on record this summer, the hunt is on for crop varieties which will be better able to withstand high temperatures and resist drought. Scientists at Heriot-Watt University have identified the gene in barley which makes it drought-resistant. Their discovery could have big implications for Scottish whisky producers.
We find out about the charity which is helping to make the countryside more accessible to wheelchair users.
Presented by Sybil Ruscoe and produced by Emma Campbell.
Last on

Broadcast