Main content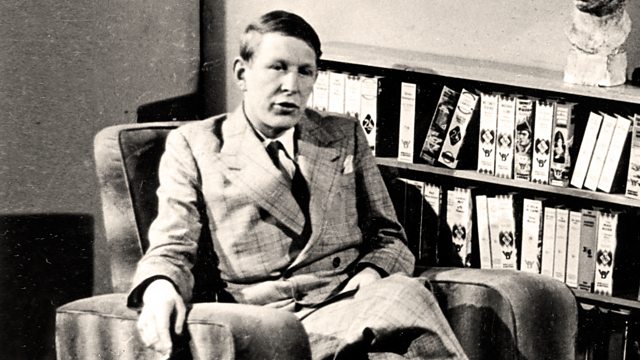 September 1, 1939
Maria Margaronis unravels the creation and afterlife of WH Auden's poem September 1, 1939, written on the eve of destruction in a new land where Auden sought love and honesty.
W.H. Auden's September 1, 1939 was written on the eve of destruction soon after the poet's arrival in New York & the beginning of his life long love affair with a young American poet. It was a poem whose flaws and failings haunted Auden yet it has enjoyed a remarkable afterlife, plundered for political ads and speeches & widely circulated after 9/11 as a salve for America's wounds.
Auden's journal for that year has only recently surfaced & reveals his febrile and fertile thought processes weaving intimate private anxieties with the public crisis of a world now about to plunge into war. The crisis of democracy & the rise of fascism, the demotic voice of radio & the secret whisper of love are twined through the poem's 99 subtle lines. But this complex poem, despite Auden's wishes, has often been reduced to a series of epigrammatic 'greatest hits' such as 'We must love one another or die', 'ironic points of light' & 'those to whom evil is done do evil in return'. Maria Margaronis explores all that flows into & out of a poem that speaks perpetually to our 'age of anxiety'.
Last on
Broadcasts