Main content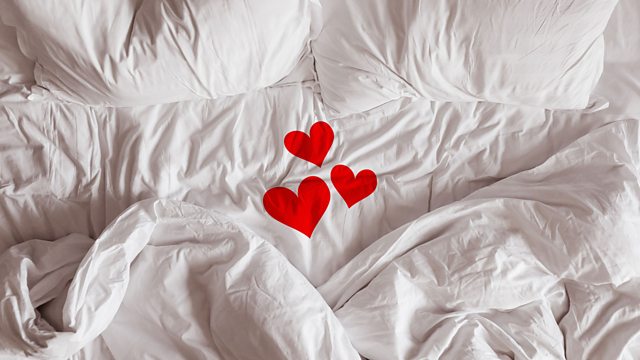 Period sex, Women and insomnia, Street harassment
What's the deal with period sex? Why are some women unequivocally against it while others positively relish it. And what about when you bring men into the equation?
Why is having sex while you've got your period such a taboo subject? Does the idea disgust you or your partner or has the experience brought you closer together? The BBC journalist Emma Barnett, author of 'Period', and campaigner Nimko Ali, author of 'What We're Not Told About (But We're Going to Anyway) discuss sex when you're menstruating, otherwise known as period sex.
Why are women thought to suffer more from insomnia that men? We discuss severe sleep deprivation – and how to try and get back to a healthy sleep pattern with Dr Shelby Harris who's written The Women's Guide to Overcoming Insomnia.
We were contacted during listener week by the Instagram account 'OurStreetsNow' in response to our item about unwanted sexual attention. In August last year, France implemented a law to make verbal sexual harassment illegal, and to date they have convicted over 700 people of the crime. 'OurStreetsNow' is run by two sisters, Maya and Gemma Tutton, who are fed up with the catcalls and verbal abuse they received, and want to change the UK law to make it a fineable offence.
If you drink alcohol when was the last time you had a drink-free day? Drinkaware - an alcohol education charity- has launched a Drink Free Days campaign- aimed at encouraging mid-life drinkers to moderate alcohol consumption by taking at least three drink-free days every week. Jane talks to their chief executive Elaine Hindal tells us more.
Presenter: Jane Garvey
Interviewed guest: Emma Barnett
Interviewed guest: Nimko Ali
Interviewed guest: Shelby Harris
Interviewed guest: Maya Tutton
Interviewed guest: Gemma Tutton
Interviewed guest; Elaine Hindal
Producer: Lucinda Montefiore
Last on
Broadcast

Podcast
Women's voices and women's lives - topical conversations to inform, challenge and inspire.