Main content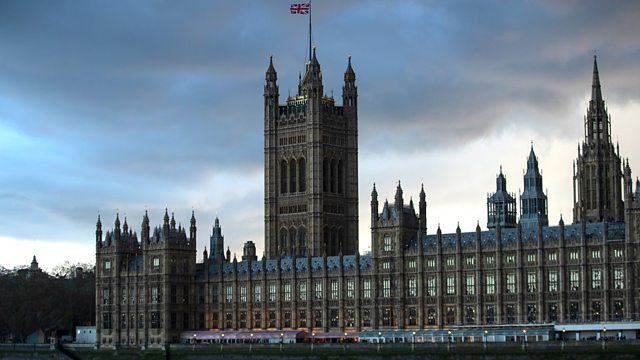 The United Kingdom, Brexit and its History
Can history help us make better sense of the political turmoil we are living through? David Aaronovitch presents a special hour-long edition of the programme.
In a momentous week for British politics, David Aaronovitch presents a special hour-long edition of The Briefing Room in which he asks whether the United Kingdom's history might help us to understand better the political storms buffeting the country. What has the debate over Brexit done to Britain's political parties and its parliamentary system, what does Brexit mean for the future of the union, what does it tell us about Britain's place in the world and what has it revealed about the state of the country and the public's faith in government as its provider and protector?
Joining David Aaronovitch are:
Margaret MacMillan, Professor of History at Oxford University
Anne Deighton, Emeritus Professor of History at Wolfson College
Mary Daly, Emiritus Professor of Modern Irish History at University College Dublin
Lord Lexden, the official historian of the Conservative Party
Professor Ian McLean, Senior Research Fellow in Politics at Nuffield College Oxford
Alwyn Turner, social historian.
Producer Neil Koenig
Editor Jasper Corbett
As Britain prepares for departure, what does the future hold for the rest of the EU?

Brexit has stretched the parliamentary system to its limits - is it irretrievably broken?