Main content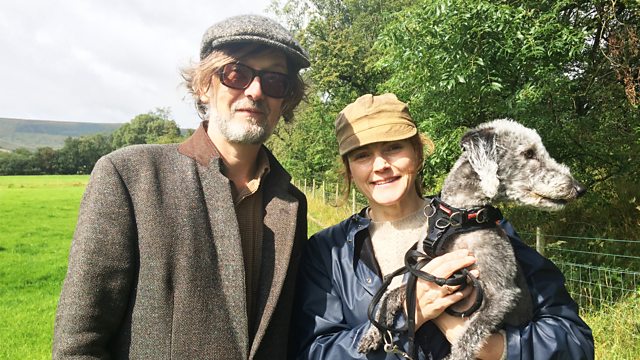 Jarvis Cocker's Edale
Jarvis Cocker takes you around his favourite place in the Peak District from Edale to Kinder Scout, a landscape he discovered over 40 years ago and became hooked.
On a wet and windy summer's day Jarvis Cocker takes you to the remote village of Edale and Kinder a landscape he has fallen in love with. He first came across the Peak District while he was a pupil in his native Sheffield and came out on a school trip which he says no–one wanted to go on. However, after two days of exploring he says something happened – something clicked in his head and he didn't want to admit it but he started to enjoy the landscape. Over the last 40 years it's a region he has regularly visited and explored and is now truly hooked.
To introduce more people to this landscape especially people from the cities, Jarvis along with artist Jeremy Deller and the National Trust who own Kinder Scout has created a trail 'Be Kinder'. The trail winds its way along a route stretching almost two miles from the tiny railway station in Edale to the foot of the plateau of Kinder Scout to mark the 1932 mass trespass on Kinder Scout. This mass trespass was all about allowing working class people access to the countryside something Jarvis wants to rekindle as he wants everyone to discover the magic and beauty he has found in this landscape.
The presenter is Jarvis Cocker and the producer is Perminder Khatkar.
Contributors: Jeremy Deller, actress Maxine Peake, Gordon Miller and MEP Magid Magid.
Podcast
Countryside magazine featuring the people and wildlife that shape the landscape of Britain