Main content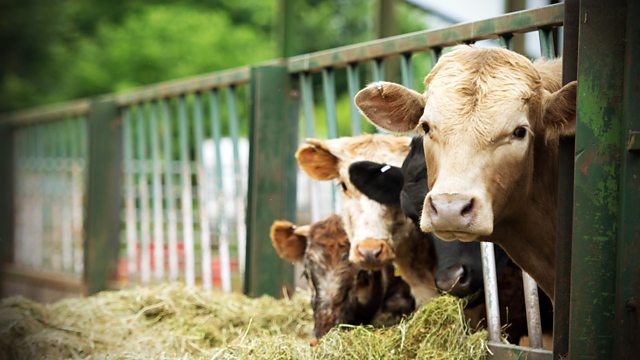 04/09/2019
Peggy's revelation causes concern and Ruth feels neglected.
As Ian and Lexi help prep the village hall for tonight's fundraiser, Ian checks she's ready to handle the inevitable questions about her condition. Lexi's happy for the opportunity to get them all out of the way. All goes well at first, as Roy's absence means Lexi's not faced with an awkward encounter. But as well as the routine baby chat, Lexi's subjected to an unpleasant line of questioning from Barry. However, Rex assures Ian that Lexi handled it beautifully. Ian's happy that she's about to give him the best birthday present ever.
Pip, Rex and Phoebe are blindsided when Peggy informs them they won't see any money until they have commitments equivalent to sixty per cent of the land they intend to use for rewilding. She'd like a progress report next week, but they manage to pin her back to the end of the month.
At the fundraiser Ruth avoids Pip. When Pip questions her frosty attitude, she accuses Pip of neglecting Brookfield. On the contrary, declares Pip, the project could benefit the farm. Ruth's furious; there's no way they're getting any of Brookfield's land for their mad idea. Pip's upset at her mum's lack of support, but Ruth feels all the backing they've given Pip since Rosie's birth has been thrown back at them. Brookfield's bid could have safeguarded their future – and Pip's ruined it.