Main content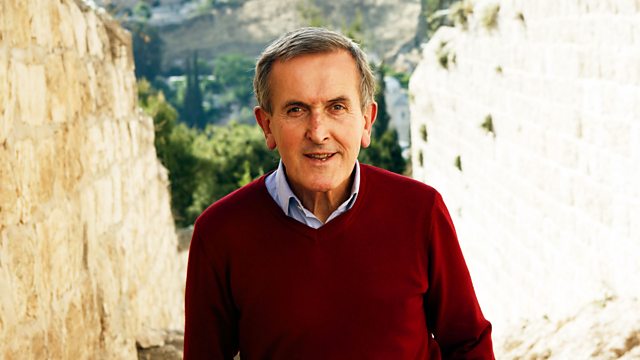 Spain
Neil MacGregor travels to Spain in the third programme of his series exploring what others make of modern Britain and its new relationship with the European Union.
2019 is a year of potentially momentous change for the United Kingdom, and in a continuation of his new series, Neil MacGregor visits five different countries to talk to leading political, business and cultural figures to find out how they, as individuals and as members of their broader communities, see Britain.
Today he is in Spain to explore the close historic and enduring relationship between the two countries. Royal alliances in the 16th century made King Philip II of Spain also King of England and his wife Queen Mary ('Bloody Mary') was crowned Queen of Spain. But infamous disputes and clashes like the Armada and Gibraltar caused centuries of tension between the rival nations and spawned the Leyenda Negra (the Black Legend) characterizing the Spaniards as bloodthirsty envoys of the Inquisition. The Duke of Wellington's intervention in the Spanish War of Independence against the French in 1813 led to a new era of warmer relations. Nowadays more Brits settle in Spain than any other country and vice versa for young Spaniards.
Neil hears how Catalan nationalists have watched the Scottish independence movement closely as they sought their own referendum. And also how the much admired British constitutional system - which Spain emulated when it became a democracy in the 1970s - is seen now in the context of Brexit.
Neil speaks to former minister Eduardo Serra, artist Cristina Iglesias, MP for the Partido Popular Cayetana Alvarez de Toledo, economist Pedro Schwartz, journalist Guifre Jordan and the Duke of Wellington
Producer Neil McCarthy
Last on
Broadcasts